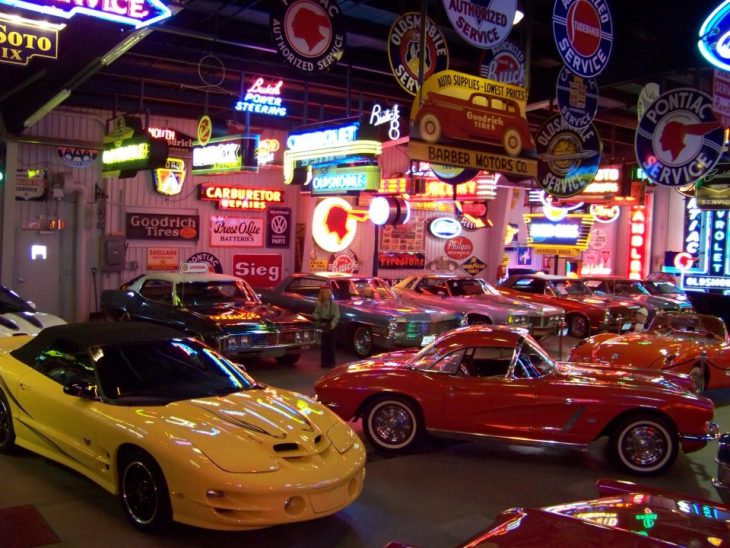 This sample itinerary is best during the spring & summer months, but can be customized for any time of year.
Worthington welcomes you! Conveniently located on Interstate 90, Worthington is minutes away from the South Dakota and Iowa borders.
DAY ONE
11:00am – 2:00pm
Welcome to one of the finest automotive collections in the upper Midwest! Bringing back memories of the past, Spomer Classics is an automotive museum featuring classic autos for sale, automotive memorabilia, and porcelain/neon dealership signs. Discover the lost art of porcelain and neon signs and clocks, all restored and in working order. Peddle cars are also on display, as well as 20-30 classic cars. Don't miss Spomer Classics' annual Classic Car Show 'n Shine each May!
2 – 5:00pm
Step back in time at the Pioneer Village. Containing 40 restored buildings, plus a museum of farm machinery, you will learn all about the early years of Nobles County.
5 – 7:00pm
Check into one of Worthington's many group-friendly hotels and dine at one of several local favorites, such as Ground Round Grill & Bar or Pizza Ranch.
7 – 9:00pm
Show time! Constructed in 1931 in the classic Art Deco style, the renovated and newly restored Memorial Auditorium & Performing Arts Center is one of the largest auditorium facilities in a wide region of southern Minnesota and northern Iowa.
DAY TWO
11:00am – 1:00pm
Explore the Historic Dayton House. This elegant 1890s home features Victorian architecture and furnishings and was once home to three different prominent families—the Daytons, the Smallwoods, and the Cashels. Advance reservations are required for tours.
1 – 3:00pm
Take a short trip out to Comfrey to examine Native American figures artistically etched on red quartzite rock. At the Jeffers Petroglyphs, you will find carvings of human figures, weapons, and animals. Check out the explanations in the Interpretive Center.
3 – 5:00pm
Drive west on MN-30 to Currie and stop at the End-O-Line Railroad Park & Museum! Take a ride on the manually operated turntable, which is on the National Register of Historic Places. Explore the restored general store and the one-room schoolhouse, and learn about southwest Minnesota's railroad heritage through programs, exhibits, narratives, and publications.
For more information or to customize this sample itinerary for your group, contact the Worthington Chamber & CVB at 507-372-2919 or online at www.worthingtonmnchamber.com.