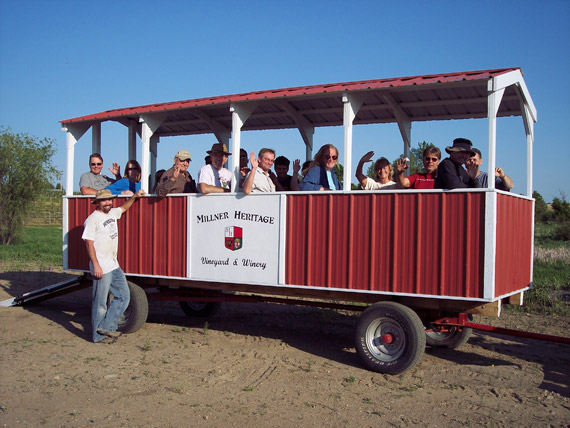 This sample itinerary can be customized for any time of year.
Creativity is key to the success of your group tour. The St. Cloud Area Convention & Visitors Bureau takes pride in helping you plan the perfect getaway for your group.
DAY ONE
12 – 2:00pm
A beautiful feature of St. Cloud is Munsinger & Clemens Gardens along the majestic Mississippi River. Twenty-one acres of beauty between the two gardens can be explored at your leisure.
2 – 4:00pm
Take a short ride to Cold Spring, MN. Third Street Brewhouse is a local favorite, with tours concluding in the taproom for a tasting. This newly designed brewhouse was added onto the existing Cold Spring Brewery facilities, which has been in the brewing business for over 140 years!
4 – 5:00pm
Check into one of St Cloud's many group-friendly hotels.
5 – 7:00pm
Enjoy a delicious meal at Nick's Third Floor restaurant in downtown St. Cloud. Every meal is made in-house from the freshest ingredients available. Their produce and signature grass-fed beef come straight from Central MN farms. From their hand-kneaded buns to their daily-made dressings, they offer one of the best farm-to-table dining experiences in St. Cloud.
7:00pm
Go next door and take your seats for tonight's production at Pioneer Place on Fifth. Whether your group is seeing a musical, a play or a concert, the theater's mission is to bring high-quality, professional entertainment to St. Cloud.
DAY TWO
10:00am – 12:00pm
Two floors of exhibits provide visitors of every age with an entertaining learning experience at the Stearns History Museum. Additionally, they feature many limited-time exhibits that change frequently. The museum is located within a 100-acre nature park with flower gardens, ponds and walking trails.
12 – 3:00pm
Head a little south of St. Cloud to the Millner Heritage Vineyard & Winery in Kimball. Enjoy a delicious catered lunch before taking a winery tour. See how the whole process is completed, followed by wine tasting and sampling of 15 different wines. Be sure to browse the wine selection and gift shop.
For more information or to customize this sample itinerary for your group, contact your tour operator or the St. Cloud Area CVB at 800-264-2940 or go to www.granitecountry.com.