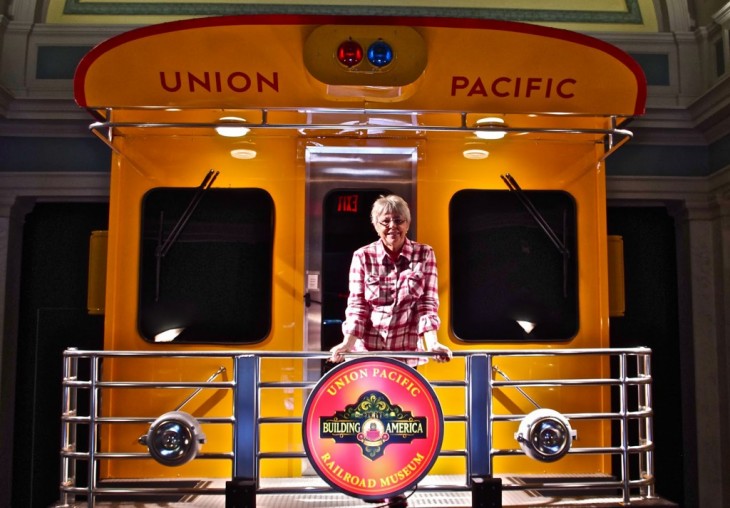 This sample itinerary can be customized for any time of year.
10 – 11:00 am
Groups love to visit the Pottawattamie County Courthouse. Grant Wood corn murals from the Chieftain Hotel have been restored to their former glory. The murals have been placed in the lobby of the courthouse, meant to make viewers feel as if they were sitting in an Iowa field with tall stalks of corn, rolling hills and barns dotting the horizon.
11 – 12:30 pm
Train lovers all enjoy a trip to the Union Pacific Railroad Museum. Housed in the former 1903 Carnegie Library, this Beaux Arts-style building showcases one of the oldest corporate collections in the nation. Their newest exhibit is "Building America."
12:30 – 2:30 pm
Lunch will be served by Dixie Quicks Public House & RNG Gallery. Savor southern cooking with Cajun and Tex-Mex. As a fun bonus, step into the next room and experience the art shown in the RNG Gallery and try your hand at making a piece of art.
2:30 – 3:30 pm
Tour the Historic General Dodge House, built by one of the greatest railroad builders,
General Grenville M. Dodge. It's historically authentic with many of its historic heirlooms on display in the 14-room mansion.
3:30 – 4:30 pm—Cell Phone Tour
All you need is a cell phone to take a free audio tour of public art in
Council Bluffs. See Molecule Man and the Odyssey by Albert Paley, which is
some of the newest artwork along with many other interesting pieces.
4:30 – 5:30 pm
Check into an area hotel, welcoming groups with open arms!
5:30 – 7:00 pm
A great stop for an unforgettable outdoor adventure is Bass Pro Shops. Enjoy breathtaking architecture, wildlife displays, and an 18,000-gallon fish tank filled with more than 200 fish. After exploring the store, have dinner at Uncle Buck's Grill inside the Bass Pro Shop. Relax in a rustic setting while viewing a 13,000-gallon saltwater aquarium, home to scores of colorful, exotic fish, while enjoying your favorite beverage and dinner.
7 – 9:00 pm
An evening at the Chanticleer Community Theater. They provide 5 seasonal performances in September, November, January, March and May, including Broadway musicals, comedies and dramas. See Vanities running February 7, 8, 9, 14, 15, 16, 2014.
Vanities surprised everyone – including its author – by becoming one of the most successful Off-Broadway plays in history. The comic study of three Texas cheerleaders as they come of age in the 1960s and 1970s is funny and poignant in its treatment of this transitional era for women.
For more information on this sample itinerary, contact your tour operator or the Council Bluffs CVB at 1-800-228-6878 or www.councilbluffsiowa.com.

View Council Bluffs: Iowa's Leading Edge in a larger map