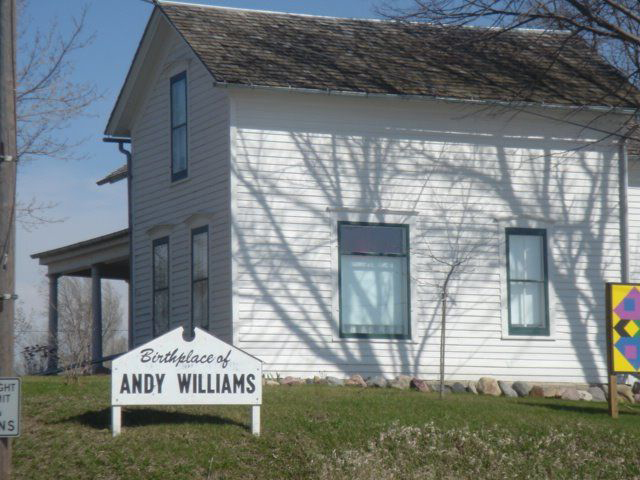 Wall Lake, IA
Birthplace of Andy Williams
Howard Andrew "Andy" Williams was born in Wall Lake, Iowa in 1927 and lived with his grandpa at the top of the hill overlooking the Chicago & North Western Depot at 102 East First Street. This home has been restored to the late 1920s and early 1930s era for your groups to visit. The grounds have been landscaped, a smokehouse re-assembled, and a summer kitchen brought in from the country and converted into a gift shop. And of course there's the proverbial outhouse! The home is full of memorabilia from the many decades of Andy's music and television career. Busloads of visitors have enjoyed learning about the Williams family through photos documenting the Williams brothers' careers and the beautiful restoration of the house.
Chicago & North Western Depot
The depot played an important role in the economic growth of Wall Lake as sixteen passenger trains per day stopped here. The restoration of the depot has taken it back to the remodeling completed in 1913. The depot has another direct connection to Andy Williams, as his father was employed as a mail clerk on the C & N.W. Railroad during Andy's early years.
For more information, contact the Wall Lake Historical Society at 712-664-2691 or 712-664-2585.