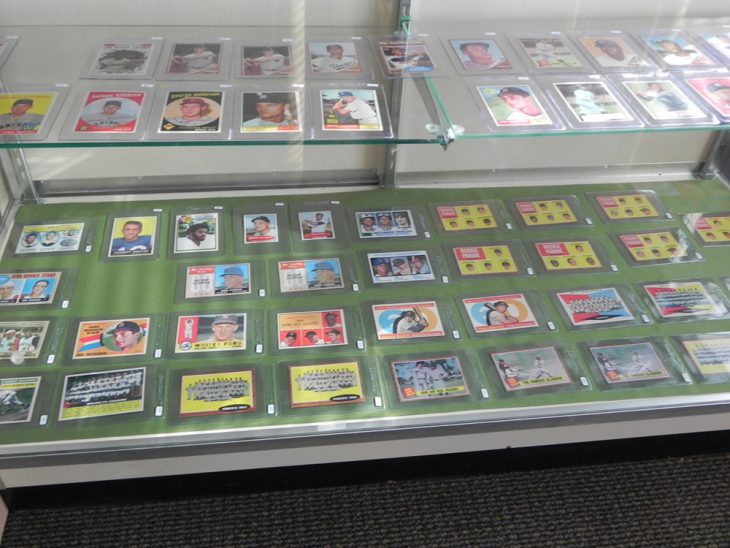 Golden Valley, MN
Imagine a small-town gathering place where people can go and linger and discuss ideas. No pressure. Just friends: sharing, remembering, laughing and looking…maybe even buying. A place with the warm hometown feel of Floyd's Barbershop in Mayberry R.F.D., the welcoming greeting that Norm gets at Cheers, and the eye candy excitement of the comic book store on The Big Bang Theory. Try to imagine the feel of these places rolled into one amazing brick and mortar store. Now dial it up to get just a hint of the fun you and your group will encounter at Twin Cities Sports Cards, the only store of its kind in Hennepin County. Additionally, it's one of the few remaining sports cards and memorabilia stores in the nation.
Much of Twin Cities Sports Cards' success can be attributed to its unique items and congenial atmosphere. Still, let's not discount owner Rob Huneg's welcoming ways, passion for the hobby, and vision to create a special place where kids, adults, men, women, browsers and buyers can all come and feel equally accepted. An old-fashioned barbershop type place were mail carriers and policemen, children and serious collectors come and learn and maybe leave feeling a little better about life. With merchandise turning so quickly, every visit is a different experience. One your group will thank you for.
Most of the store's displayed items are sports related, like baseball cards (some rare, some new) and bobbleheads that will spark memories. But some of the store's inventory includes unique items with historical value that will get you thinking and probably even talking. Like the Vietnam memorial picture or the autographed photo of Judith Resnik (America's second female astronaut, who perished in the Challenger), which hangs over the cash register. There is a letter written to the Minnesota Twins' previous owner Calvin Griffin asking why he kept trading away the team's best players. His reason will amaze you…and get a discussion going!
With or without an interest in sports, your group will have a memorable time.
Spend as little or as much time as your group needs. "It's a neat place for people to come," says Huneg. There is a huge parking lot to accommodate your motorcoach. No stairs is a plus. And Rob Huneg is super fun to work with. Contact him for your own group's visit at 612-872-6666 or online at www.twincitiessportscards.com.