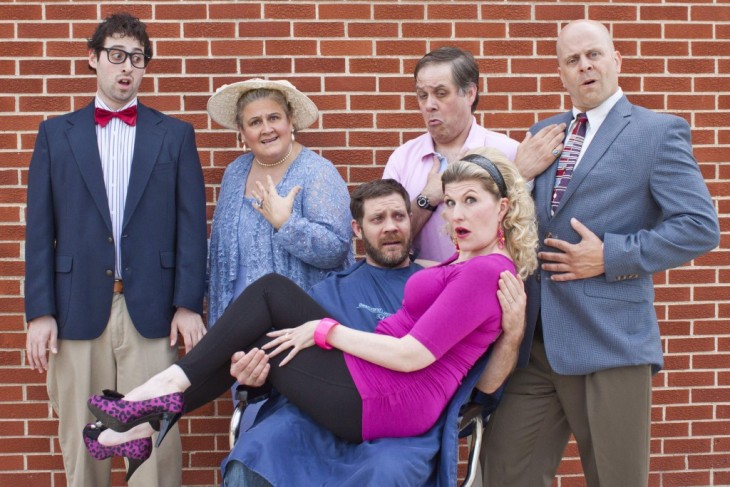 Amana, Iowa
There's nothing like the experience of live theatre, especially when it is shared with others. Iowa's Old Creamery Theatre invites your groups to experience live theatre to the fullest. Laugh and enjoy a professional performance while sitting next to friends, both new and old. Each guest has the opportunity to meet the cast, adding a personal touch to your group's experience. Motorcoach parking is free and convenient, with drop-off and pick-up areas available. The larger the group, the larger the discount! Check out their 2016 season below:
2016 Main Stage Season (Amana, IA)

            Steeple People
            April 21 – May 22, 2016
            Broadway Hit – TBA
            June 2 – 26, 2016
Shear Madness
            August 4 – 28, 2016
Grease
            September 8 – October 2, 2016
Nana's Naughty Knickers
October 13 – November 6, 2016
Winter Wonderettes
November 17 – December 18, 2016
2016 Studio Stage Season (Middle Amana, IA)

            Completely Hollywood Abridged
March 31 – April 17, 2016 
            I'll Eat You Last: A Chat with Sue Mengers
            June 30 – July 17, 2016
Buyer and Cellar
July 21 – 31, 2016
Me and Jezebel
October 6-9, 2016 & November 10-13, 2016
While you're in the neighborhood, enjoy the Amana Colonies. Also called The Amanas, the Amana Colonies are a National Historic Landmark. They began in 1714 in Germany and continue today on the Iowa prairie. Be sure to check out Iowa City and Cedar Rapids while visiting the area!
Book your group's visit today! Call the Old Creamery Theatre box office at 319-622-6262 or visit them online at www.oldcreamery.com.