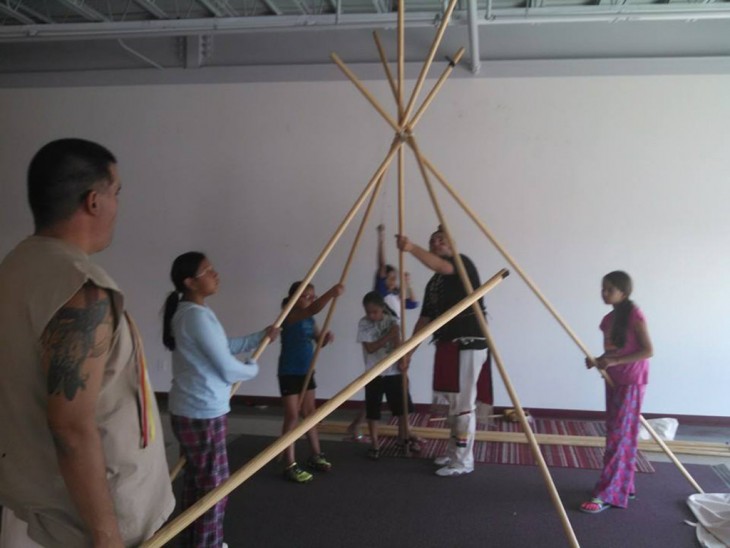 This sample itinerary can be customized for any time of year.
Welcome to the Pine Ridge Indian Reservation, located in the beautiful southwestern part of South Dakota. Here your groups will find rich native culture against the breathtaking backdrop of the Black Hills.
DAY ONE
Lakota Ways hosts shows, tours, and hands-on experiences for your groups as part of their daily offerings and seasonal festivals. Tours are led by Northern Great Plains Indigenous tribal members who have a deep connection with Native arts and culture and are eager to share their traditions and history with your group.
1pm | Tatanka Buffalo Show
2pm | Wanbli Eagle Show at Potter Family Theatre
3pm | Lakota's First Horses Show
3:30 – 3:50pm | Tipi Raising
4pm | Mini-Powwow Show
4:30 – 4:50pm | Tribal Face Paint
5pm | Spider, Muskrat & A Lesson in Sharing Show
5:30 – 6pm | Traditional Games
7 – 8pm | "Crazy Horse: Tasunke Witko" Play
8pm | Spend the night at one of the many group-friendly hotels in the area.
DAY TWO
10:00am – 12:00pm
Visit the Wounded Knee Massacre Site. Groups will hear the true story of the event from Lakota guides and view the small memorial.
12 – 6:00pm
Grab a buffalo burger for lunch before heading out on a great Black Hills excursion with the help of a step-on guide to see Mount Rushmore National Memorial and Crazy Horse Memorial. Arrange for a rustic bus ride to the bottom of the mountain for a close-up view of the Crazy Horse Memorial. On your way back, stop at the Scenic Ghost Town and view many original buildings including the widely known saloon.
6 – 8:00pm
Celebrate the Lakota culture, Native art, and historic collections at the Red Cloud Heritage Center. The creativity and skill of North America's Native community is represented in this museum for your group to enjoy.
With Lakota Ways, groups get the full Native experience. Their tours range from Cultural to Art and are flexible to fit your group. For more information, call 605-891-9692 or visit them online at www.aclosefamily.wix.com/copy-of-lakotaways.