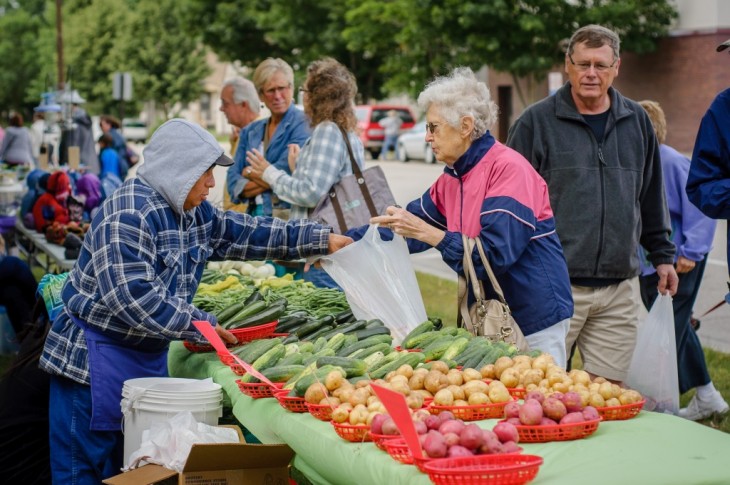 Austin
Farmer John's Pumpkin Patch
Ever wondered about the different varieties of pumpkins? Here you will have the opportunity to have some hands-on fun in an informal setting. Stay until evening and enjoy a campfire and roast some hotdogs or marshmallows.
Byron
Tweite's Family Farm
Featuring a corn maze, pumpkin patch, specialty shop and more, there's a lot to do at this farm! A friendly game of Old McGeezer's Golf is only 6 holes and is played with an oversized rubber ball and a wooden mallet. Amuse your group throughout this 22-acre farm.
Fairmont
Heritage Acres
Take a tour through Yesteryear's Pioneer Village. Heritage Acres is an agricultural interpretive center that is designed to tell the ongoing story of farming. Your group will explore a living rural experience on forty acres of rich Martin County prairie overlooking Fairmont's beautiful Lake Sisseton.
Hayfield
Red Barn Learning Farm
Ten or more are considered a group at this farm. Be sure to call ahead to schedule your tour. The Red Barn Learning Farm is set up perfectly for school groups with lots of family fun activities. This year the spring/summer curriculum is "Farmers Grow Great Pizza."
Northfield
Red Barn Farm
This 10-acre farm may be a wedding barn, but it also hosts special events and was voted "Best Pizza" by Southern Minnesota Scene in 2014. Shop the general store where you can purchase products like fresh salsa, eggs and other homemade items.
Preston
Preston Apple & Berry Farm
With over 1,000 apple trees and ¼ acre of raspberries, this farm has lots to offer. Shop at the store for a wide variety of treats such as pies, jams, cider and maple syrup. Preston Apple & Berry Farm is open year-round. Be sure to top off your visit with a slice of Joe's homemade apple pie and a cup of coffee.
Waseca
Farmamerica Center
Learn how farming has evolved over the past 160 years and see firsthand how farming techniques have developed throughout history. Visit in the summer months to see live animals on the farm.
Wykoff
DreamAcres Farm
This organic farm offers educational workshops, tours and cultural experiences for your groups. Located in the bluffs of southeastern Minnesota, they welcome your groups to come out for Friday night pizza or theatre in the Dream Theatre Barn.
For more information or to find more farm tours in southern Minnesota, visit
www.ExploreSouthernMinnesota.com or call 800-868-7476 ext 162.