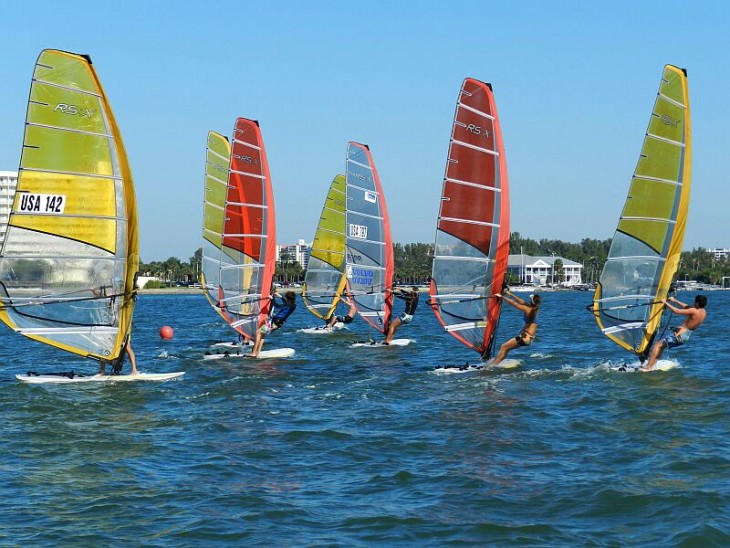 This sample itinerary works best during June's Windsurfing Regatta, but can be customized for any time of year.
DAY ONE
12:30 – 1:30pm
The city tour will get your group excited for a fun-filled day in Worthington.
1:30 – 2:30pm
The Historic Dayton House is a genuine showcase of Worthington's early days and is listed on the National Register of Historic Places. The house is unique both in the time of its grand appearance in a small prairie town in the late 1800s and in its ownership for well over a century. Three families related through business, blood, and marriage—the Daytons, the Smallwoods, and the Cashels—owned and lived in the house over time. Tours begin on the wrap-around front porch or in the main hall, depending on the weather or the needs of your group. Tours must be arranged in advance as this home hosts events and overnight guests regularly.
2:30 – 6:30pm
Located on the Buffalo Ridge, Worthington is one of the windiest locations in the Midwest with average wind speeds of 18.5mph. For this reason, the Worthington Windsurfing Regatta & Unvarnished Music Festival was founded in 1999. They've reserved a spot for your group on the beautiful shores of Lake Okabena. You'll have a front row seat to the windsurfing races. Enjoy live music from original artists, food and art vendors, and art activities. (Held annually in June).
6:30pm
Feel like relaxing over a delightful dinner? Worthington's newest fine dining restaurant, The Venetian, specializes in Italian inspired cuisine with a unique touch. Gold level Certified Angus Beef, fresh seafood, traditional pastas, and handmade gourmet desserts round out the menu.
DAY TWO
9:00am
After breakfast at your hotel, take a step back in time with a visit to the Pioneer Village. The village contains 40 restored buildings, plus a museum of farm machinery reflecting the early years of Nobles County. Take a turn at the horseshoe pit; the pit and shoes are ready for visitors to test their skills. Open Memorial Day through Labor Day. (Also open by special appointment).
For more information or to customize this sample itinerary for your group, please contact your tour operator or the Worthington Area CVB at 800-279-2919 or www.worthingtonmnchamber.com.