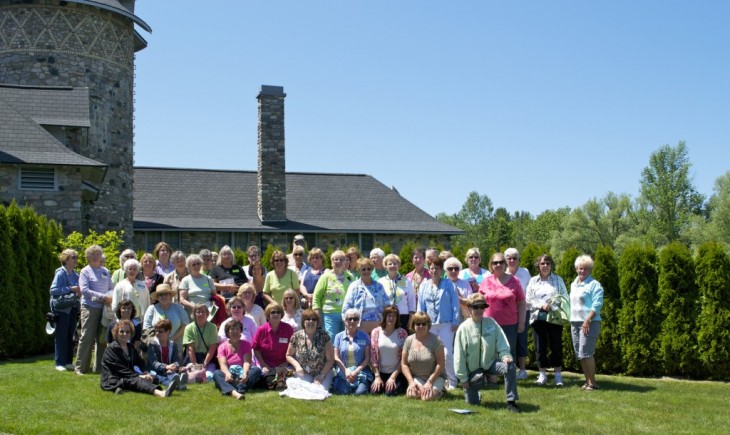 Castle Farms of Charlevoix is northern Michigan's very own castle. Built in 1918, this beautiful French Renaissance castle offers visitors a fascinating glimpse into the past as they explore one of Michigan's top attractions.
Guided tours include:
soaring towers and stone buildings
sweeping gardens based on European design
vintage collections of castles, toys, and royalty memorabilia
1918 museum featuring ladies' fashion accessories, household items,
children's games, and WWI artifacts
Everyone's a train enthusiast when it comes to the Castle's Outdoor Model Railroad! As the largest in the state of Michigan, the Castle's railroad features:
70+ G-scale trains operating on more than 2,500 feet of track
Original Garden Railroad showcasing Charlevoix's railroad history
(1890s – 1950s)
Fantasy Railroad featuring toys modified into G-scale trains
Victorian tower bridge with two separate towers, offering guests a bird's eye
view of the trains and tracks
Planned expansion in spring of 2015, adding four new sections of track
Hungry visitors can enjoy a catered luncheon or dinner at the Castle before or after touring. Enhance your Charlevoix experience with a step-on tour of the famous Earl Young Mushroom Houses, offered through the Charlevoix Historical Society. The Keweenaw Star, docked in Charlevoix's downtown, offers afternoon or sunset cruises.
Conveniently located only 50 miles south of Mackinaw, Charlevoix is an easy add-on for groups visiting Michigan. For details on booking your tour, call Charlynn at Castle Farms: (231) 237-0884 ext. 224. See you in Charlevoix!