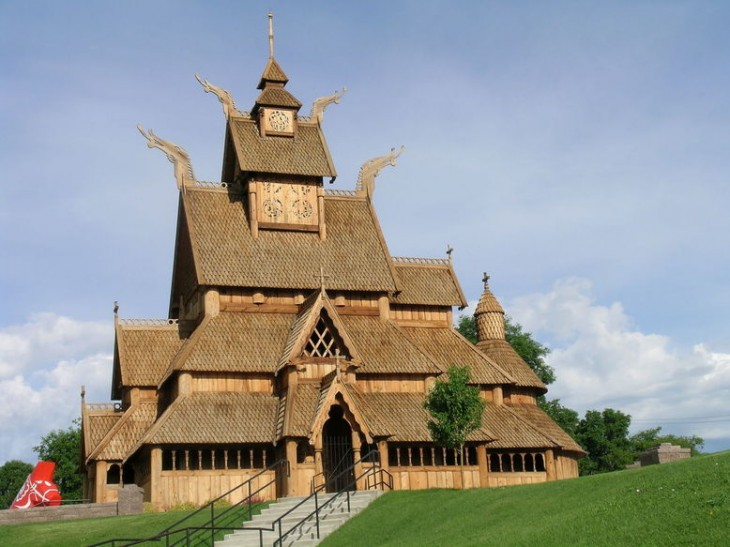 This sample itinerary is best in the fall months, but can be customized for any time of year.
Visit Minot is happy to extend your group an invitation to explore the magic of Minot! Centrally located in the beautiful state of North Dakota and surrounded by Midwest hospitality, you are sure to find a home away from home. Minot is home to North America's Largest Scandinavian Festival, Norsk Hostfest, held each fall. This festival features world-class entertainment and authentic Scandinavian cuisine and culture from Denmark, Finland, Iceland, Norway and Sweden. Minot offers over 3,000 hotel rooms and a one-of-a-kind bed & breakfast to accommodate groups of all sizes with a variety of convenient amenities.
10 – 11:00 am
Welcome to Minot! Your group's first stop is at the Dakota Territory Air Museum. This museum shows the rich and varied story of the region's aviation history. In addition to a replica of the Wright Flyer, the museum displays military and civilian aircraft from 1903 through the present. There are exhibits, narratives, kiosks, military uniforms, aviation items, memorabilia, paintings, photographs and a gift shop.
11:00 am – Noon
Stop at Ebeneezer's Eatery & Irish Pub for a pint and some authentic bangers and mash!
Noon – 2:00 pm
Enjoy the outdoors at Scandinavian Heritage Park, the only outdoor museum in the world that features all five Nordic countries: Denmark, Finland, Iceland, Norway and Sweden. Located in the heart of the Magic City, the park includes a 240-year-old log house from Norway, a replica stabbur, 25-foot-tall Swedish Dala horse, the Gol Stave Church Museum, Finnish sauna, Danish windmill, statues, map plaza, picnic shelter, walking path, and gift shop.
2 – 3:00 pm
Visit the Old Soo Depot Transportation Museum & Western History Research Center, housed in the handsomely restored 1912 Soo Line Depot. The museum focuses on the history of transportation in the American West including railroads, automobiles, buses, and aviation.
3 – 5:00 pm
Get ready to walk through a piece of history in Eastwood Park National Historic District. The development of Eastwood Park began in 1906 and by the mid 1920s it was home to many of Minot's founding families. Architectural styles represented in the area include Princess Anne, English Tudor, and craftsman style bungalows. A walk through Eastwood Park, from the Central Avenue Bridge, west to Roosevelt Park, is a walk through a piece of history preserved for the future.
5 – 8:00 pm
Enjoy an evening of entertainment at Norsk Hostfest! This annual fall tradition celebrates the proud Scandinavian heritage of Minot and is the largest festival of its kind in all of North America.
For more information or to customize this sample itinerary for your group, contact Visit Minot at 701-857-8206 or go to www.visitminot.org.
To schedule a group tour for the Pure Scandimonium of Norsk Hostfest, please call 701-852-2368 or visit www.hostfest.com.

View Minot: The Magic City! in a larger map