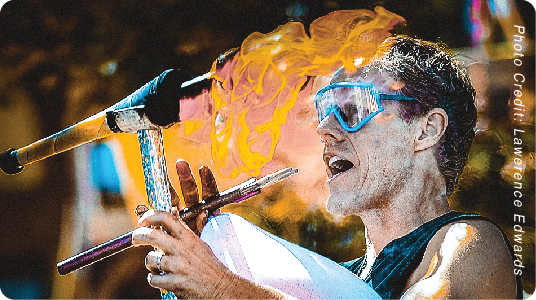 Open Weekends August 20th – October 2nd
Labor Day & Festival Friday (Rain or Shine)
The Minnesota Renaissance Festival began in September of 1971 on a 22-acre field in Jonathan, MN. More than 25,000 people visited the two-weekend grand opening of the festival, then named "A Celebration of Nature, Art, and Life!" That celebration has since relocated to Shakopee, MN and has grown to be the largest Renaissance Festival in the United States with an annual attendance of 300,000.
2016 Themed Weekends:
• Silk Road: Discover the Riches – August 20 & 21
• Highland Fling – August 27 & 28
• Passport to Adventure – September 3, 4 & 5
• Wine, Chocolate & Romance – September 10 & 11
• Pet Fest – September 17 & 18
• Shamrocks & Shenanigans – September 24 & 25
• Festival Friday – September 30
• Oktoberfest – October 1 & 2
Group Outings
Save big and have fun with your groups!
Picnic Packages
All-inclusive picnic packages are a popular option for group events during the festival. Four different packages are available for large groups and can accommodate any type of event you plan to host. The Picnic Package includes: admission into the festival, two hours under one of their tents, group name listed on the broadsheet, and a buffet lunch including hot dogs, hamburgers, coleslaw, seasonal fruit and cookies.
Feast of Fantasy
Held daily at Bad Manor, the Feast of Fantasy is a two-hour comedy show that includes select entertainment acts, a six-course meal, two unique gifts, and an experience you will never forget!
Save on admission by purchasing through group sales! For more information contact the Minnesota Renaissance Festival at 952-445-7361 or visit www.renaissancefest.com/groups.