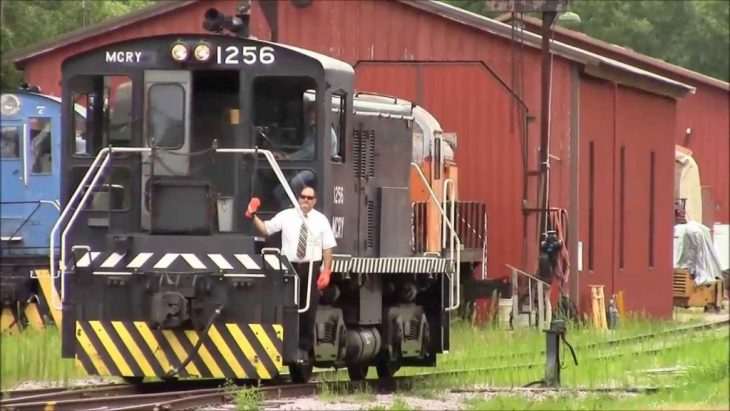 North Freedom, WI
The Mid-Continent Railway Museum is an outdoor, living museum and operating railroad recreating the small town/shortline way of life during the "Golden Age of Railroading," with operating trains, educational exhibits, and displays of restored rolling stock.
Take your groups for a memorable, 7-mile, 55-minute round-trip train ride on a former branch line of the Chicago & North Western Railway, nestled in a valley between the Baraboo Hills of rural Sauk County. Passengers ride in restored steel coaches built a century ago. An authentically attired conductor will call "all aboard!" before the train leaves from a historic wooden depot, built in 1894.
Mid-Continent is much more than just a train ride. The Coach Shed is filled with restored wooden passenger cars, freight cars, and displays from the turn of the century. There you will find examples of Mid-Continent's nationally renowned wood car restorations, such as the Badger #2 "Fish Car," the exquisite Art Nouveau-motif of the Milwaukee Lake Shore & Western #63, and the 1903-built Copper Range Coach #60. In the outdoor display yard, you can inspect steam locomotives up close, including Copper Range Locomotive #29, Soo Line #2645, and Kewaunee Green Bay & Western #49. In all, there are nearly 40 train cars and locomotives on prominent display with many more awaiting restorations.
2017 Special Events Schedule:
Snow Train | February 11-12 | Train rides amid a winter wonderland
Stars and Stripes Special | July 1-2 | Celebrating freedom at North Freedom
Vintage Rail Car Tours | September 23-24 | Tours inside Mid-Continent's best restorations
Autumn Color Weekend | October 6-8 | Train rides amid brilliant hues of fall
Pumpkin Special | October 14-15 | Train rides to the pumpkin patch
Santa Express | November 25-26 | Train rides with Old Saint Nick
For more information or to customize an experience for your group, contact the Mid-Continent Railway Museum at 608-522-4261 or visit www.midcontinent.org.