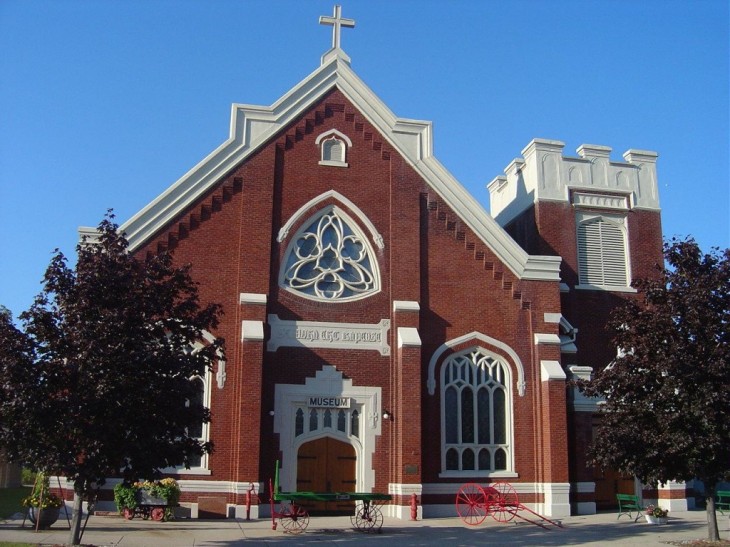 When we say that Menominee is "Where the Best of Michigan Begins" we mean every word of it. The Upper Peninsula of Michigan is a special place, and Menominee is where it starts.
From our wonderful neighborhoods to our historic downtown to our beautiful waterfront, Menominee is a town your group will love! Menominee is located at the mouth of the Menominee River where it empties into the Bay of Green Bay, part of northern Lake Michigan and only a one-hour drive north of Green Bay, WI. The Menominee River divides the state of Wisconsin from the Upper Peninsula of Michigan with Marinette on the south side of the river while Menominee is on the north side. Groups can take full advantage of this by sharing in the best each state has to offer, simply by crossing over the river.

Here are some group friendly options:
In the summer months, be sure to take in the summer concerts on Stephenson Island (WI side) mid-June through mid-August and at the band shell located at the Menominee Marina (MI side). This site has a large grassy area used extensively throughout the summer for concerts, events and festivals.
The Porterfield Country Music Festival is a great group outing and is scheduled the 3rd weekend in June, beginning Thursday and ending Sunday, at Green's Green Acres Campground, six miles west of Marinette. National country acts have included Patti Loveless, Joe Diffie, Crystal Gayle, Kenny Chesney and others. Visit their website at www.countrymusicfestival.com.
A "Mini-Tour" of Marinette County's Waterfalls is a big attraction and is becoming increasingly popular. Being the third-largest county in the state, visitors are sometimes caught trying to see too much in too little time. Now your group can take one of four shorter tours that will allow you plenty of time to visit a number of falls without feeling like you missed out on something. The names of the Falls are: Veteran's Falls, Long Slide Falls, McClintock Falls, Smalley Falls, Strong Falls, Bull Falls, Twelve Foot Falls, Dave's Falls, Eight Foot Falls, Pier's Gorge, Eighteen Foot Falls, and Pemene Falls
Your group can enjoy a performance at Theatre on the Bay, located on the campus of the University of Wisconsin-Marinette. Their first performance began in 1966. Recent productions have included: Peter Pan, Nuncrackers, Hair, and The Sound of Music. Tickets are reasonably priced. Their box office opens the first week in June for the summer season, and one week before the fall and spring productions. Call 715-735-4313 for reservations.
Groups love to dine at Schloegels Bay View Restaurant in Menominee, MI. They have been serving the motor coach industry for over 30 years, offering both set/all inclusive or off the menu dining options. Enjoy the Bay View Room or the outdoor patio for those who just can't bring themselves inside on a sunny U.P. summer day.
And when it's time to turn in, choose the AmericInn Lodge & Suites-Menominee. Located so guests can enjoy nice peaceful lake views from their own private patio! Proud to provide the amenities groups want at the highest level possible, starting with quiet rooms. The Menominee hotel has a variety of room types, including suites with whirlpools and fireplaces that are perfect for group travelers. Wake up each morning with free, hot, home-style AmericInn Perk breakfast and stay connected with free, hotel-wide, high-speed Internet.
For more information on this area, contact your tour operator or call the AmericInn Lodge & Suites-Menominee at 906-863-8699.