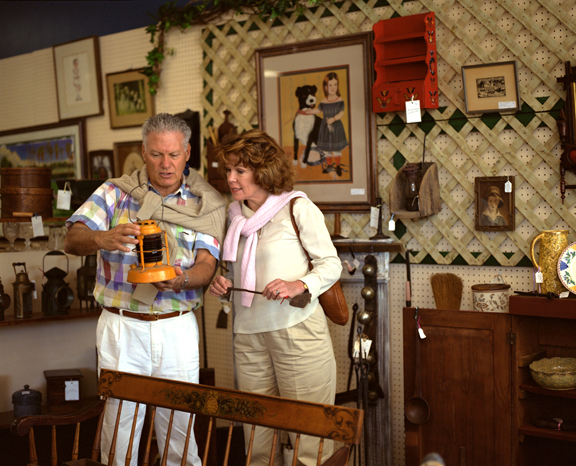 This sample itinerary can be customized for any time of year.
Beaver Dam is a picturesque community located in south central Wisconsin on Beaver Dam Lake. Surrounded by rich farmlands, Beaver Dam is situated just 40 minutes northeast of Madison, 90 minutes northwest of Milwaukee, and 90 minutes south of Appleton, making it a premier spot for a hub-n-spoke tour. The community itself offers plenty of waterborne recreation, as well as many other places for groups to explore.
9 – 11:00am
Welcome to Beaver Dam! Start the day browsing the aisles of Nancy's Notions. This sewing outlet was featured on PBS's popular Sewing With Nancy.
11:00am – 12:00pm
Stop for a snack at It's A Sweet Life and indulge in gourmet cupcakes! Offering 6 flavors every week, you are sure to find the perfect treat to suit your taste buds.
12 – 2:00pm
Speaking of taste buds, Schultz's Cheese Haus offers wonderful and unique cheese samples as well as local wine tastings. Each aisle is bursting with cheese spreads, cracker assortments, jerky & sausage, specialty cheeses, gift boxes, and even candies & chocolates! Wisconsin souvenir items are also available.
2 – 4:00pm
Head on over to the Beaver Dam Antique Mall and browse through 3 stories of collectibles, including books, glassware, dolls, jewelry, cookie jars and more. Over 30 antique dealers are represented here.
4 – 6:00pm
Take a stroll through Dodge County's history at the Dodge County Historical Museum. With many exhibits, including Caboose, The Swan Room, The One Room Schoolhouse, and Our Community At War, you'll be surprised at the historical treasures found in the area.
6 – 6:30pm
Check in to the group-friendly AmericInn Lodge & Suites of Beaver Dam. This newly renovated, award-winning hotel is known for its cleanliness and great customer service. With modern amenities and a hot breakfast, your groups will be able to kick back and feel at home.
6:30 – 8:00pm
Choose from two delicious options for dinner. Palenque Mexican Bar & Grill will serve your groups an authentic Mexican dinner, while the Bayside Supper Club offers a wonderful banquet facility on beautiful Beaver Dam Lake.
For more information or to customize this sample itinerary for your group, contact the Beaver Dam Chamber of Commerce at 920-887-8879, email info@beaverdamchamber.com, or visit their website at www.beaverdamchamber.com.