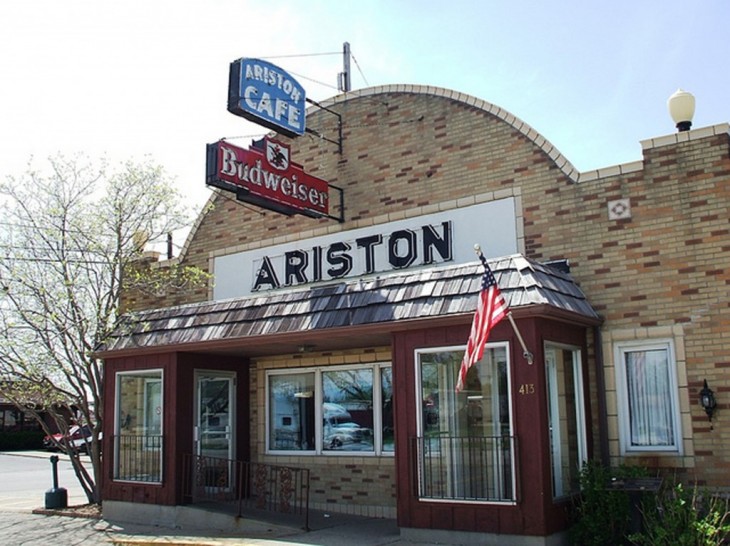 This sample itinerary can be customized for any time of year.
Experience the Route 66 restaurants and museum, historic downtown, a walk on the beach, a hike through the conservation area and an overnight stay in their modern, national brand hotels. Litchfield can customize group tour visits with the friendly help of their full time director of tourism. Call 217-324-5253 or e-mail tourism@cityoflitchfieldil.com to book your group today!
Day 1
2 – 3:30 pm
Visit the new Litchfield Museum & Route 66 Welcome Center to learn more about Litchfield's special place in Route 66 history. The museum features a large display area with items including period automobiles.
4:00 pm
Check in to your group-friendly hotel to freshen up.
6 – 8:00 pm
Head back to the heydays of Route 66 with dinner at The Ariston Café. A Route 66 Hall of Fame member that was recently added to the U.S. National Register of Historic Places, The Ariston Café has been offering great food and service since 1924.
8:00 pm
Take in a movie at the Sky View Drive-In, an original Route 66 theater and the only continuously operating drive-in on Illinois Route 66. Another movie option is the Westside Cinema,with its large collection of Coca Cola and other vintage soda memorabilia.
Day 2
8 – 8:30 am
Start your day with breakfast at Jubelt's, a third generation family-owned bakery and restaurant in business on Route 66 since 1922.
8:30 – 10:00 am
Explore Historic Downtown Litchfield, a classic mix of traditional downtown businesses, historical places, restaurants, and specialty & antique shops. This 12-square-block area is within easy walking distance of the Carnegie Library and Litchfield Veterans' Memorial Garden.
10:00 am – noon
Head for the great outdoors at beautiful Lake Lou Yaeger, a 1,400-acre recreational lake minutes from downtown. Take a walk along Milnot Beach or take a hike on one of the two nature trails at Shoal Creek Conservation Area.
12:30 pm
Enjoy lunch at one of Litchfield's many deliciously different dining options. Before leaving town, stop at Ice Cream Man and take on its popular food challenge known as The Headache.
For more information or to customize this itinerary for your group, contact your tour operator or the Litchfield CVB at 866-733-5833 or go to www.visitlitchfield.com.

View Litchfield: Our Mix Includes Route 66 and More! in a larger map