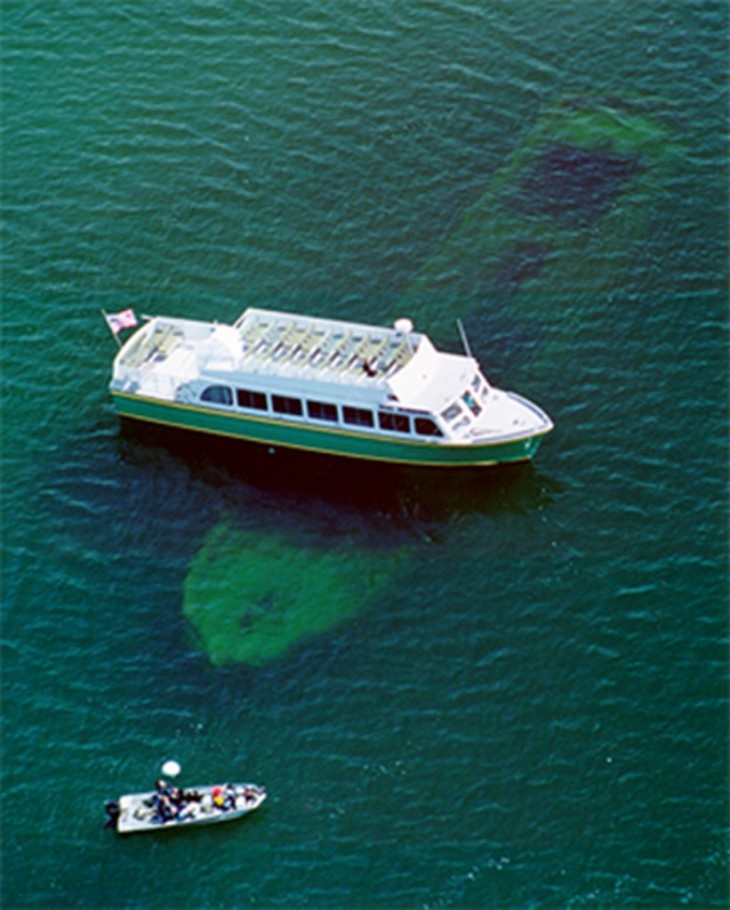 This sample itinerary is best during the summer & fall months, but can be customized for any time of year.
Marquette is located on the south shore of Lake Superior in the iron ore-rich north-central region of Michigan's Upper Peninsula. Named after the French Jesuit missionary and explorer, Jacques Marquette, the area is known for its friendly people, unrivaled scenic beauty and rich heritage centered around 160-plus years of iron mining, forestry and shipping.
10:00 am – 12:00 pm
Welcome to Marquette! What better way to start out your day than to discover Marquette's many waterfalls? Our first destination is Munising Falls at the Pictured Rocks National Lakeshore. Then travel to Wagner Falls and take a pleasant stroll along the boardwalk.
Noon – 1:00 pm
Venture into downtown Marquette to have lunch at Upfront & Company. Enjoy sandwiches and homemade soup, beverages and dessert.
1 – 2:00 pm
The iron industry is an integral part of Michigan's history. The Michigan Iron Industry Museum tells the story of the industry and the people who worked in it. They also hold a Technology Timeline, which shows how mining has evolved over the last 125 years, and contains several early examples of tools miners used.
2 – 4:00 pm
Your next stop is Munising Bay and Lake Superior for a Glass Bottom Boat Shipwreck Tour. Take an excursion back in time to the industrial ages of American shipping history. Let them introduce you to Lake Superior's natural underwater museum featuring a rare, fully intact, wooden sailing ship that was built before the Civil War and sits only a few feet below the surface of the lake.
4 – 6:00 pm
If you spend a weekend in Marquette in September or October, you can visit one of many harvest festivals in the area. Bustling with autumn-themed activities for all ages, the festivals feature food and drink, live music, chef demonstrations, and more.
6 – 8:00 pm
The Historic Landmark Inn in downtown Marquette is your destination for dinner. The Skyroom Restaurant on the top floor overlooks Lake Superior and downtown Marquette. You can also tour the Historic Landmark Inn, which includes 4 or 5 of the nicest available rooms.
For more information or to customize this sample itinerary for your group, contact your tour operator or the Marquette County CVB at 1-800-544-4321, or visit www.travelmarquettemichigan.com.

View History in Marquette in a larger map