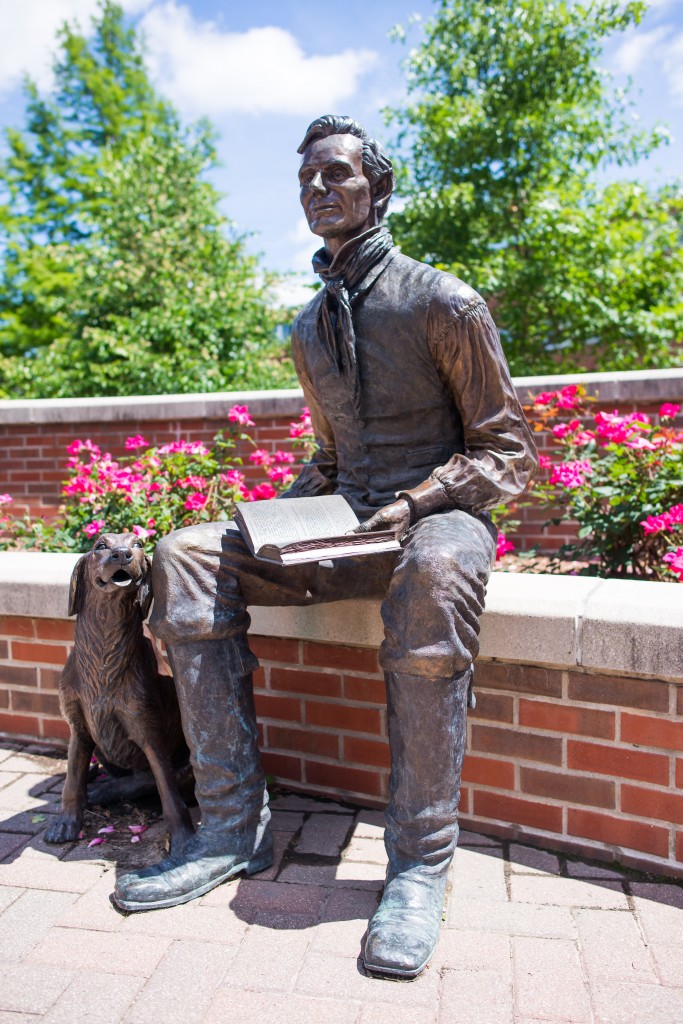 This sample itinerary can be customized for any time of year.
Welcome to Jacksonville, Illinois—a community rich in historical treasures, thriving with arts and culture, and wrapped in Midwest hospitality. Centrally located between St. Louis and Chicago, Jacksonville offers an excellent hub for your next hub & spoke group tour.
DAY ONE
10:00am – 12:00pm
Your day begins with the Underground Railroad driving tour. The hub of the Underground Railroad in the 1800s, Jacksonville sheltered hundreds who wished to escape the horrors of slavery. Enjoy a tour through several local historic homes that served as shelters.
12 – 1:00pm
Stop for lunch in historic downtown at Mulligan's. Enjoy their "Irish pub and grub" that includes fabulous food and beverages with excellent service.
1 – 6:00pm
Follow in the footsteps of Abraham Lincoln this afternoon in the Looking For Lincoln Audio Tour. Jacksonville has many Lincoln sites and two interconnected tours. Start at the life-size statue of a seated Lincoln and his dog, then work your way through Jacksonville, finding all the connections to our 16th president and a few exhibits with dramatized audio clips for an entertaining and educational tour.
6 – 8:00pm
Dinner tonight is at Leo's Pizza & Ristorante Italiano for authentic pizza and Italian specialties.
DAY TWO
10:00am – 12:00pm
Energize your group with a home-style country brunch from Norma's North Star Café.
12 – 4:00pm
Spend your afternoon with some Historic Walking Tours throughout Jacksonville. Make stops at Big Eli Ferris Wheel, the School for the Deaf Museum, the Strawn Art Gallery or take a Haunted Jacksonville Tour.
4 – 6:00pm
Take a tour of the WallDog Murals downtown. Painters from all over the country— and as far away as Ireland and Australia—worked on these 10 historic murals.
6 – 8:00pm
Finish the evening with dinner at Muggsy's Fine Dining. Group-friendly service welcomes you, along with a full culinary team to suit your needs.
For more information or to customize this sample itinerary for your group, contact the Jacksonville Area CVB at 800-593-5678 or online at www.jacksonvilleil.org.