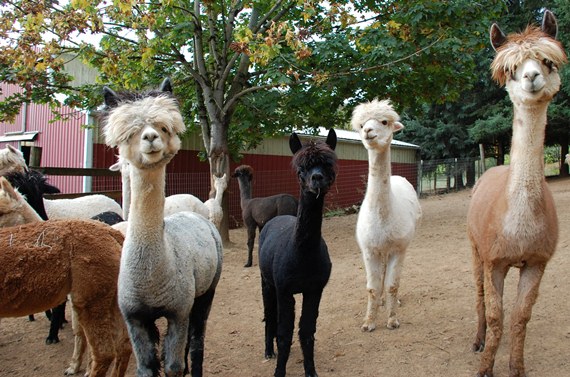 This sample itinerary can be customized for any time of year.
DAY ONE
10:00am – 12:00pm
Spend your morning with the Alpacas of Oak Knoll Farms. Interact and take photos with these lovable creatures and check out the store! Tours of the farm will include history and a lesson on how their wool is used.
12 – 3:00pm
Grab a bite to eat and check out the shopping in Historic Downtown Albert Lea. Unique shops, art galleries, and antiques are just some of the treasures you will find here.
3 – 5:00pm
Tour Granicrete Minnesota and see the textures, depths of color, and the finished Aurastone products they offer.
5 – 8:00pm
Spend a beautiful evening cruising on one of the largest natural lakes between Minnetonka and the Gulf of Mexico. The Pelican Breeze II Tour & Dinner Boat on Albert Lea Lake is a 60-foot pontoon style riverboat. It features two smoke stacks, a paddle wheel, wet bar, tables, and can be enclosed for inclement weather. Enjoy historically narrated tours, specialty events, or plan your own private outing any day of the week. Full catering services and entertainment are available upon request.
DAY TWO
10:00am – 1:00pm
Travel to Austin, MN and spend your morning at Greibrok's Mini History Farm & County Fair. Find an extensive collection of more than 700 model toys assembled in various themed areas throughout a unique 40-room farmhouse.
1 – 5:00pm
Next up is Freeborn County Historical Museum, Library & Village to view exhibits of Rock & Roll legend Eddie Cochran and Mrs. Cunningham of Happy Days, Marion Ross. The village includes a church, schoolhouse, and farm machinery.
5 – 7:30pm
Enjoy Crescendo for dinner tonight. With exquisite food and fine wines, your groups will be awed by this experience. The expansive menu, friendly atmosphere, and amazing appetizers in this family-owned restaurant are one-of-a-kind.
7:30 – 9:00pm
Relax and enjoy a performance at the Marion Ross Performing Arts Center.
For more information or to customize this sample itinerary for your group, contact the Albert Lea Convention & Visitors Bureau at 507-373-2316 or online at www.albertleatourism.org.