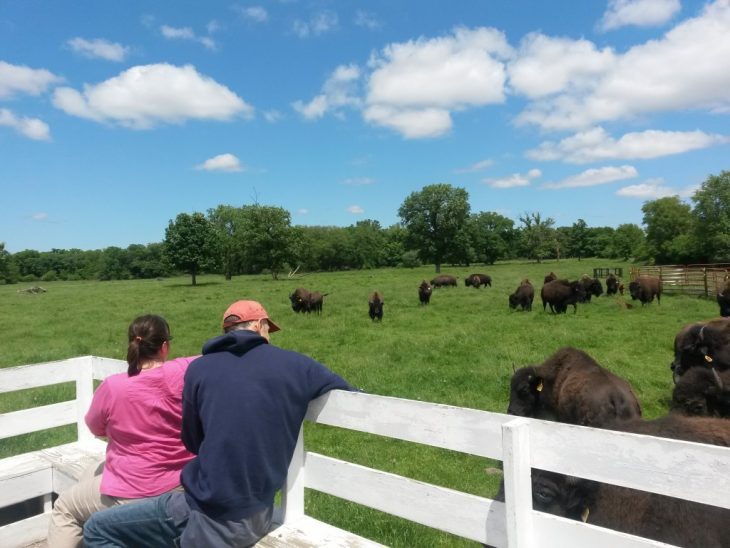 Fredericksburg, IA
Meet the growing herd of grass-fed bison and Polled Hereford cattle on 350 acres of scenic pasture and timber in northeast Iowa. Spot deer, sand hill cranes, hawks, songbirds, eagles, and, of course, buffalo! Take a wagon ride into the wooded acres to hand-feed these large gentle creatures. Discover the history of the bison as well as the farm, and take part in a Lakota Sioux smudge ceremony.
Dan McFarland and his daughter Martha welcome you to connect with the land, their family and their farm. The land has been in the family since 1854 when Dan's great-great-grandparents settled here in a sod house. Learn about their farming philosophy, steeped in history and hard work. Locally grown steaks, burgers and jerky are available in the store. Special events and catered meals are available for groups!
For more information or to schedule a tour for your group, contact Hawkeye Buffalo Ranch at 563-237-5318 or online at www.hawkeyebuffalo.com.