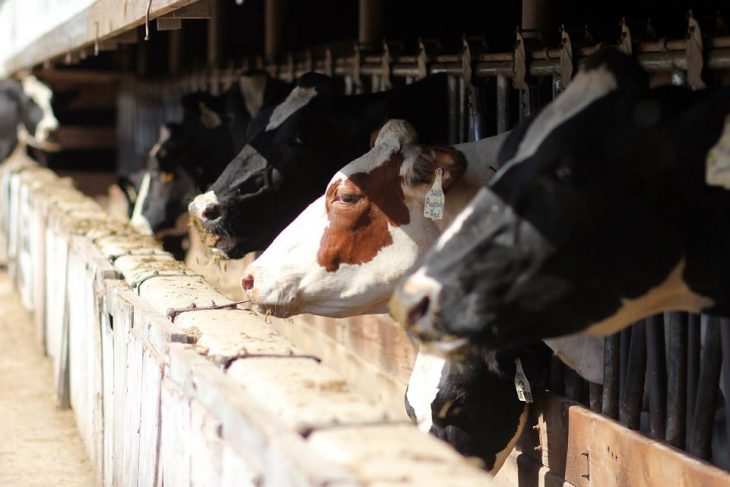 Hudson, IA
Looking for a learning opportunity in Iowa? Hansen's Dairy is a six-generation family-owned dairy farm that makes and sells their own fresh dairy products to local communities. Take a tour of the farm and see how milk gets from the cow to the table.
Walk-through tour 
This guided tour takes your groups through the process of getting milk from the farm to your table. You will see the calves, milking parlor, cow barns, creamery—even wallabies, kangaroos, and goats! Top it all off with a delicious dish of ice cream.
Hands-on tour
The hands-on tour has all of the features of the walk-through tour plus more. Your groups will take a trolley ride around the farm, feed a calf, make homemade butter, milk a cow by hand, and pet the wallabies, kangaroos and goats.
Tours are available Monday through Saturday from March to November by appointment only. Call Hansen's Dairy at 319-939-2187 to make a reservation.