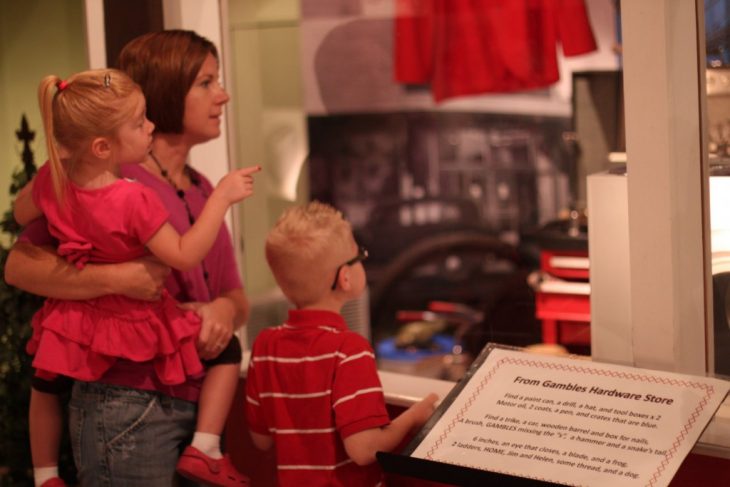 This sample itinerary is best during the summer months, but can be customized for any time of year.
Located in Central Minnesota, the St. Cloud area offers many ways to view and enjoy the Mississippi River. This inviting destination, just an hour from the Twin Cities, will provide your groups with a warm and memorable experience.
DAY ONE
10:00am – 12:00pm
Located along the Mississippi River are the Munsinger & Clemens Gardens. You will find collages of multicolored floral patterns and arrangements. In addition to sun-loving flowers, the park's splendor is enhanced with many fountains, gazebos, beautiful trees and a lily pond. Be sure to bring your camera!
12 – 2:00pm
Check out one of St. Cloud's many group-friendly and unique restaurants for lunch.
2 – 4:00pm
See one of the original Pandolfo automobiles, a granite display, and early pioneer history at the Stearns History Museum. You will always find different, fun exhibits for your groups to explore.
4 – 5:00pm
Check into your group-friendly hotel and freshen up for dinner!
5 – 7:00pm
A long-time local favorite welcomes you this evening for dinner. Anton's is a full service restaurant located on the banks of the Sauk River in an authentic log cabin. Built in the 1920s, the building originally served as a speakeasy during prohibition. Today they offer an eclectic atmosphere and delicious giant popovers.
DAY TWO
9 – 10:00am
Travel to Little Falls, MN
10 – 11:00am
Enjoy fishing? The Minnesota Fishing Museum offers plenty of "fish tales" for your groups! Browse a collection of lures, tackle, boats, and a gift shop just for the fishing enthusiast.
11:00am – 1:00pm
Your next stop is at the Charles A. Lindbergh Historic Home & Museum. The famous aviator spent his boyhood summers and a few winters at this home on the Mississippi.
1 – 3:00pm
Enjoy lunch at A.T. The Black & White. Serving the local community since 1931, the restaurant features a lot of the town's history, including wall-length murals and used library books.
3 – 5:00pm
Located on the west bank of the Mississippi River, Fort Ripley—known today as Camp Ripley—is home to the Minnesota Military Museum. This museum covers all branches of the military, from Minnesota's earliest years to the present. See what life was like for those "who were there" and view actual equipment, weapons, uniforms, and more.
For more information or to customize this sample itinerary for your group, contact the St. Cloud Area CVB at 800-264-2940 Ext. 129 or online at www.visitstcloud.com.