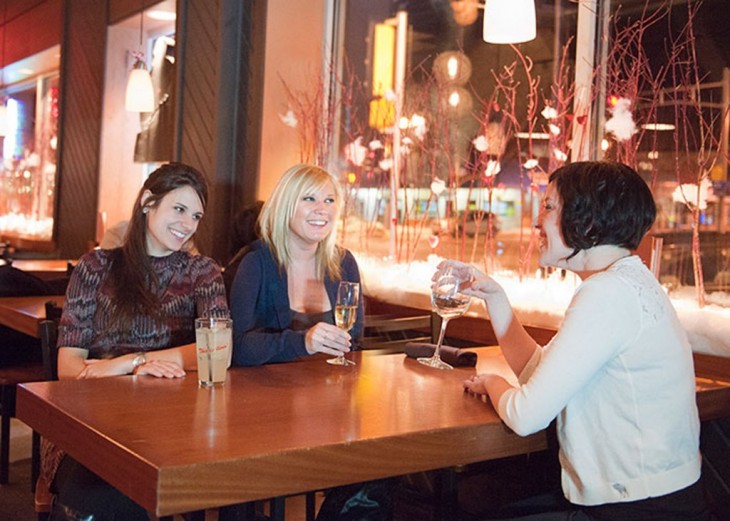 This sample itinerary can be customized for any time of year.
10:30 am – 12:00 pm
Spend the morning shopping at the Wisconsin Dells Antique Mall. With over 250 dealers specializing in a wide inventory of antiques and collectibles, you're sure to find something to take home! Then walk next door to the Wisconsin Dells Craft Mall, the largest craft mall in Wisconsin. Their huge selection includes furniture, picture frames, seasonal decorations, candles, yard decorations, and so much more!
12 – 2:00 pm
A taste of Texas has made its way to Wisconsin Dells! Alamo Smokehouse is your group's stop for lunch. Their menu features in-house smoked ribs, chicken, and pork, plus Southwestern-style appetizers and more. They love bus groups!
2 – 3:00 pm
Tour the H.H. Bennett Studio, located in the center of downtown Dells. H.H. Bennett—landscape photographer, inventor, and promoter—is known as "the man who made Wisconsin Dells famous." Tour his 1875 photography studio and explore 6,000 square feet of interactive exhibits. See how tourism grew in the Dells and learn how Bennett brought visitors to Kilbourn (now Wisconsin Dells). Purchase souvenirs and handmade Bennett prints at the gift shop.
3 – 5:00 pm
Do some shopping in Downtown Wisconsin Dells, the place where it all started. Here you'll find attractions like Wizard Quest, classic eateries like Monk's Bar & Grill and Sand Bar, sweet shops like Goody Goody Gum Drop and Swiss Maid Fudge, plus gift shops!
5 – 6:00 pm
Enjoy a casual, yet elegant dinner at Del-Bar. Established in 1939, the Del-Bar was designed by a protégé of Frank Lloyd Wright. This lively and spacious contemporary steakhouse is accented with original art, beautifully appointed dining rooms, and a cocktail lounge.
7:00 pm
Spend the evening with some Ho-Chunk Gaming! They provide year-round entertainment, gaming, food, and fun. Slots are played 24 hours a day, 7 days a week. Blackjack, live poker, craps, roulette, and mini-baccarat are available from 10am to 4am. Choose from five restaurants including a buffet, sports bar, snack bar, café, and fine dining. Hotel rooms, suites, and a convention space make this the perfect group destination!
For more information or to customize this sample itinerary for your group, contact your tour operator or the Wisconsin Dells Visitor & Convention Bureau at 800-223-3557 or visit www.MeetInTheDells.com.

View Good Times Await You in Wisconsin Dells in a larger map