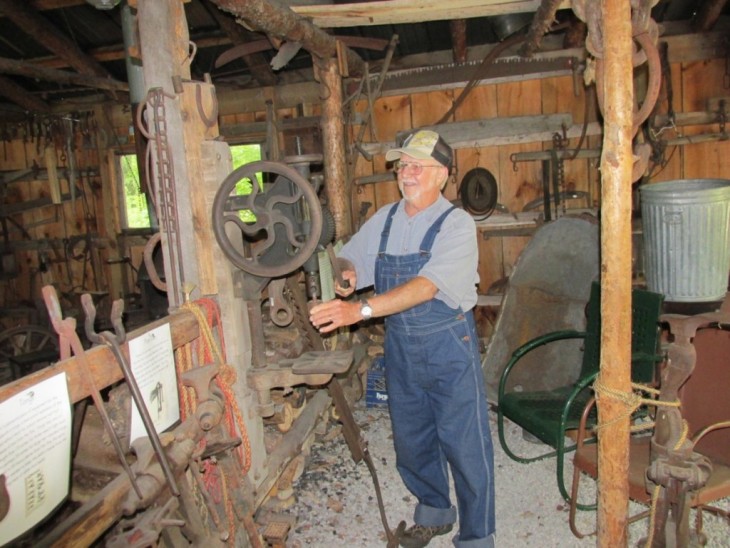 Wellington Farm Park – Grayling, Michigan
Nestled in the highlands of Crawford County in Central Northern Michigan, Wellington Farm, USA is easily accessible from M-72, M-55, I-75 and US-127. In addition to its central location, Wellington Farm, USA also provides a unique atmosphere, totally unlike any other facility you may be considering.
Wellington Farm sends visitors back to a time when rural American folk persevered through the Great Depression. Rather than a mausoleum of toil and despair, the 60-acre interpretive farm museum exhibits the tools of forebears' success and the fruits of their great ingenuity. Enjoy the fresh air and breathe in an educational experience unique to the Northern Michigan countryside.
The onsite museum provides a comprehensive, firsthand experience of the history and heritage straight from the heartland. It includes: a blacksmith shop, grist mill, the Stittsville Church, sawmill, loom house, carpenter's shop, machine shed, livestock barn, summer kitchen, broom shop, and basket maker's shop.
All of the buildings are fully functioning and often in operation. During the farm tour, volunteers costumed in Depression-era clothing foster an interactive learning experience by not only demonstrating the methods of production, but also by engaging visitors in discussion about the ins and outs of rural life in the early 20th century.
The recently added Perry Lamkin Historic Display features unique artifacts that you will not find anywhere else in the world.
Visitors can also take advantage of Northern Michigan's beautiful outdoors by exploring Wellington's endless nature trails. Then, relax at the pavilion or enjoy an Amish-baked pastry or two at the Visitor's Center, which offers amenities that are more modern.
The perfect blend of education and outdoor recreation, Wellington Farm is an essential stop when traveling through Michigan. The picturesque landscape is a perfect setting for adventures of both body and mind. Plus, mere photographs alone cannot do justice to one of the most significant periods of American history.
For more information contact Wellington Farm Park at 989-348-5187 or online at wellingtonfarmpark.org.