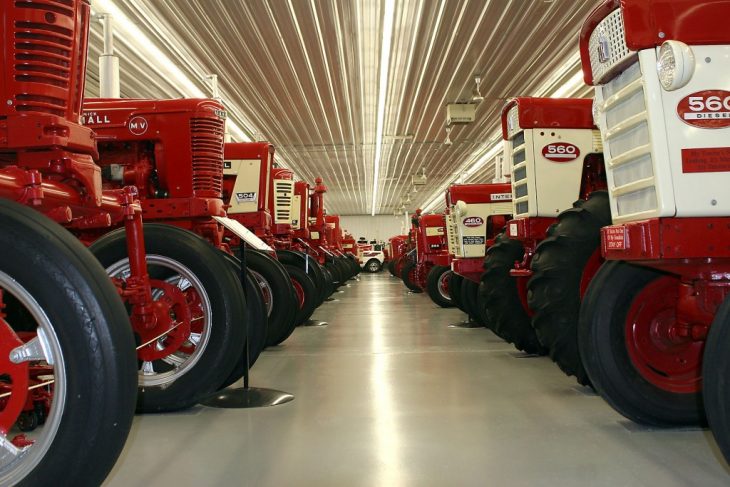 Avoca, IA
Tour this 26,500-square-foot museum that houses Jerry Mez's incredible collection of over 250 IH full-size tractors, pedal tractors, toy tractors, artists' prints, and many other IH memorabilia. This impressive display represents a lifetime of Jerry's collecting. The well-lit museum is climate-controlled and handicap accessible. Allow your groups plenty of time – the collection is extensive and each tractor includes informational materials highlighting its history, uses, and unique characteristics.
When you need a rest, relax in the "Tractor Widows Lounge" and take in an equally impressive doll collection amassed by Joyce Mez. If there's a "red" fan in your family, stop by the gift shop for Farmall-inspired gifts, T-shirts, and toys.
For more information or to schedule your group tour, contact Farmall-Land USA at 712-307-6806 or visit them online at www.farmall-land-usa.com.