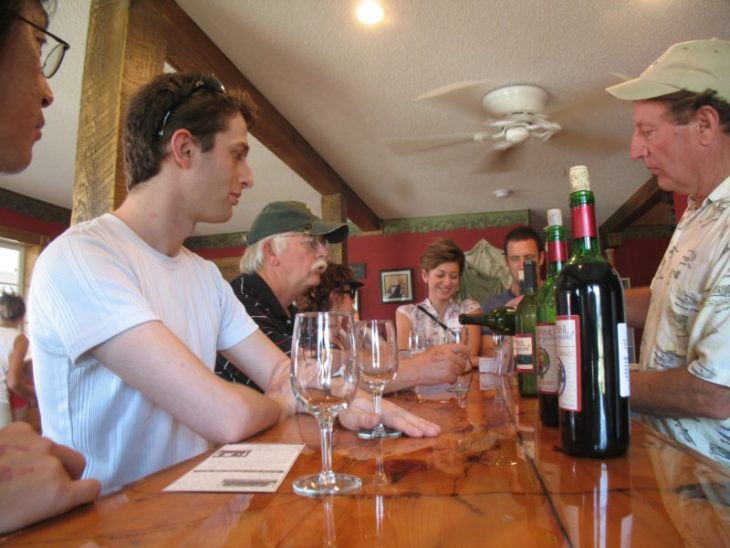 Explore the wineries in and around Fargo! From one-of-a-kind wine tastings to tours of the winemaking process, your groups will love to explore these hidden gems!
1st Stop – Fargo
By the bottle or by the batch, Uncorked Fargo is a custom domestic winery featuring nearly 40 wines made on-site. Customers are welcome to start their own batch of favorite wine, complete with custom labels. They can make your batch from a selection of high quality juices from around the world, or you may bring in your own fruit for a truly custom batch! Uncorked also carries supplies for the home winemaker, along with wine accessories. Contact Uncorked Fargo at 701-356-4014 or visit their website at uncorkedfargo.com.
Tantalize your taste buds at Prairie Rose Meadery and relax with food and mead in their tasting room. Different from the wines you are probably used to, mead is a honey wine. Fermented honey, when consumed, can surround the senses with a sense of comfort, joy and relaxation like no other beverage on the market. Mead is a fine crafted beverage that takes time to age and mature to be at its prime, yet also can be quite enjoyable during its earlier stages. Prairie Rose products will always include fine crafted Traditional Mead (honey only), Melomel (Fruit Mead) or Metheglin (Spiced Mead). Contact Prairie Rose Meadery at 701-356-7706 or visit their website at prairierosemeadery.com.
2nd Stop – Mapleton
Bring a picnic and relax at 4e Winery's historic 12-acre farmstead and vineyards, located just 20 minutes west of downtown Fargo. The decks and open spaces are the perfect place to take time out of your hectic day. Enjoy a tasting of their current releases or purchase a glass or bottle to sip while you enjoy the scenery. 4e produces fine wine, letting the fruit express itself with as little manipulation as possible. Call ahead to arrange for tasting and tours. Contact 4e Winery at 701-936-9693 or visit their website at 4ewinery.com.
3rd Stop – Buffalo
Nestled along the Buffalo Creek on the outskirts of Buffalo, Red Trail Vineyard takes its name from the rich history of the Old Red Trail, one of the first established trails guiding settlers through Dakota Territory. The fertile soils of the Red River Valley and traditional winemaking techniques combine to elicit the subtle flavors and aromas of their native hybrid grapes. Red Trail wines are a perfect complement to an elegant meal or a casual get-together with friends. Contact Red Trail Vineyard at 701-633-5392 or visit their website at redtrailvineyards.com.
Final Stop – McLeod
Silver Prairie Saloon is a great little bar and grill, serving up the juiciest burgers and coldest beers around. With hitching posts outside and saddles for bar stools, you'll think you've taken a trip back to the Old West! This one-of-a-kind dining experience is one your groups won't soon forget. Contact Silver Prairie Saloon at 701-439-2610 or visit them on Facebook!