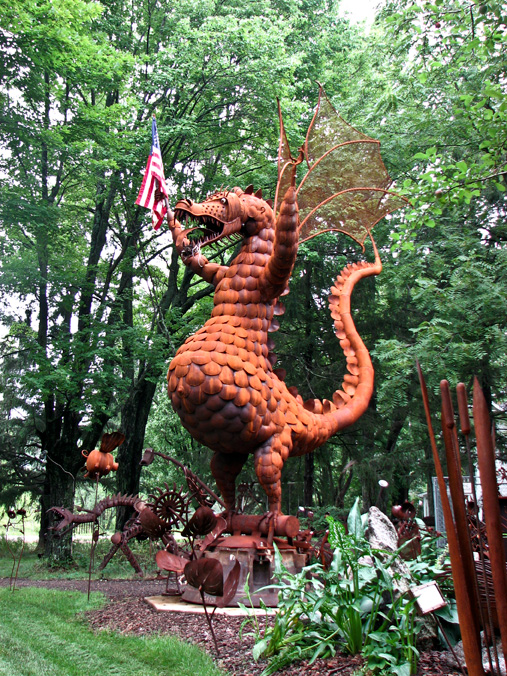 This itinerary is best the first part of October, based on harvest times
11:00am – 12:00pm           
Arrive at Pittsville High School in the heart of central Wisconsin's Cranberry Country and enjoy lunch.
12 – 1:30pm            
Take the Cranberry Tour! Step-on guides will be FFA Students who are part of the only Cranberry Science Class taught in the nation, and they will give this all-inclusive tour. The tour includes producing beds with the tourists who are given the opportunity to pick fresh fruit from the vine, as well as observing the harvesting, testing, cleaning and freezing of the berries.
1:30 – 2:45pm           
Stop at Amish Country Quilt Shop in Granton. Look through all the beautiful quilts, rugs and wall hangings made by hand.
2:45 – 4:00pm
Travel the short distance to the World's Largest Round Barn, the impressive focal point of the Marshfield Fairgrounds. Built in 1916 to house purebred animals, it is 150 feet in diameter and 70 feet high. The building of this architectural arena was accomplished without benefit of scaffolding. They simply started at the bottom and worked up and in.
4 – 5:00pm           
Tour Jurustic Park in Marshfield. This is a display of many extinct creatures that inhabited the large McMillan Marsh near Marshfield during the Iron Age. Also showcased at Jurustic Park is the studio and shop of Nancy Wynia, where she makes hot glass beads fashioned into jewelry.
5 – 6:30pm           
Arrive at Baymont Inn & Suites in Marshfield to check into your rooms and enjoy a welcome reception with cranberry wine, juice, cheese, and crackers, provided by the Marshfield CVB.
6:30pm                  
Enjoy a delicious dinner at The Vintage House tonight. Be sure to ask about the building's long and interesting history, including the likes of notorious gagsters Al Capone and Johnny Dillinger.
For more information or to customize this sample itinerary for your group, please contact your tour operator or Lori Reese with Hospitality Investors at 763-263-6366 or LReese@hospinv.com.

View Everything is Coming up Cranberries! in a larger map