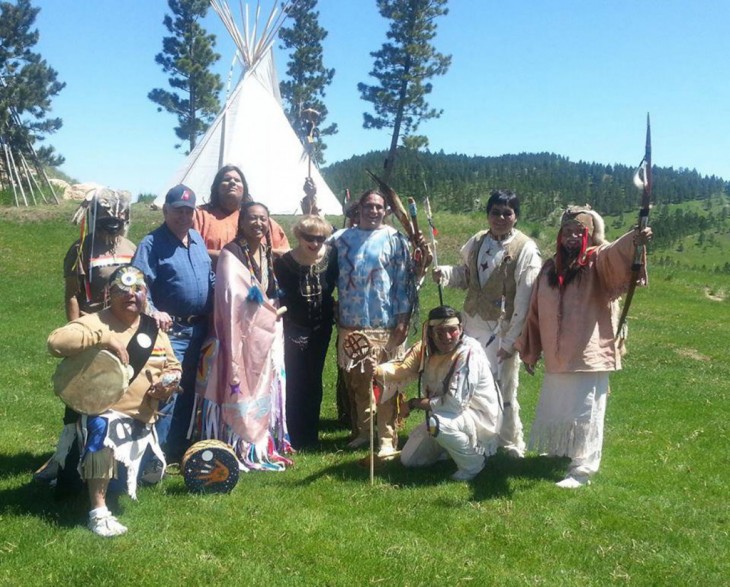 This sample itinerary can be customized for any time of year.
DAY ONE
12:30 – 5:00pm
Welcome to Wall and this amazing southwestern part of South Dakota. A wonderful option for your group is the Wall Indoor Tour where visitors can enjoy multiple stations of hands-on cultural, traditional Native activities from the Northern Great Plains region! Authentic Native activities include:
Lakota Tipi Raising
Lakota Rock Painting
Lakota Traditional Bow and Arrow
Regional Winter Count Making
Traditional Drum & Traditional Song
Tribal Face Painting & Traditional Meanings
Traditional/Powwow Dancing
Traditional Tribal Games
The Lakota can provide a tour guide to the Wounded Knee Site, allowing your group to hear the true story of the event from Lakota guides. Note: If you plan your tour for the first weekend in August, be sure to attend the Oglala Nation Powwow & Rodeo.
5 – 6:30pm
Enjoy dinner at the Western Art Gallery Restaurant inside Wall Drug! The restaurant serves the best hot beef sandwiches, buffalo burgers and their famous 5-cent coffee. Your group can take extra time to shop after dinner and bring home a wide variety of souvenirs!
6:30pm
Travel to Rapid City for tomorrow's adventures. Spend the night at one of their group-friendly hotels!
DAY TWO
9:30am – 4:30pm
After breakfast, your group can enjoy a great Black Hills excursion with the help of a step-on guide to see Mount Rushmore National Memorial and Crazy Horse Memorial. Arrange for a rustic bus ride to the bottom of the mountain for a close-up view of the Crazy Horse Memorial (weather permitting).
5 – 8:15pm
Indulge in a delicious, original chuckwagon supper followed by a musical variety show at Fort Hays Chuckwagon Supper & Cowboy Music Show. Take some time to browse the Dances With Wolves film set and the Fort Hays Workshops. Your traditional chuckwagon dinner is served at 6:30pm. Then relax and enjoy as the Fort Hays Wranglers entertain with the Black Hills' most popular music variety show.
For more information or to customize this sample itinerary for your group, please contact your tour operator, email mylakotaways@gmail.com, or call 605-891-8688.