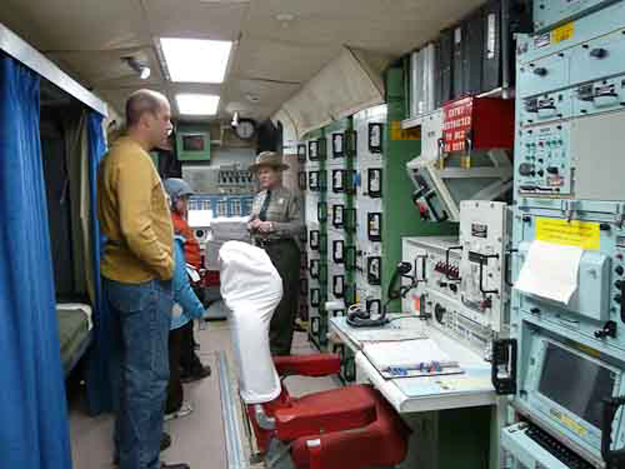 This sample itinerary can be customized for anytime of the year.
Whether you are staying for a week, or just stopping overnight, Fargo-Moorhead offers unlimited options for groups of all sizes.
Day One
9 – 12:00 pm
Start your adventure at the Historical and Cultural Society of Clay County in Moorhead, by reliving the journey of the Viking Ship "Hjemkomst" (Yem-komst) as it sailed from Minnesota to Norway. Learn about the voyage, including the storm 500 miles from New York that caused a crack in the hull nearly 14 feet long that almost led the crew to head back to North America. See how the crew lived during the 72-day voyage. While you are there, walk through the Norwegian Stave Church, a replica of the Hopperstad Stave Church in Vik, Norway.
12 – 3:00 pm
Continue your adventure to Fargo for a walking/driving tour of historic downtown. Downtown Fargo-Moorhead offers a variety of shops and dining options. Forbes magazine contributor Joel Kotkin says " No Joke: It couldn't get much better in Fargo"…
3 – 4:30 pm
Fargo-Moorhead area has many hotels that know how to make your groups feel welcome.
4:30 – 6:00 pm
Your group can feel like kids again by taking a ride on the restored antique carousel at the Red River Zoo. The zoo includes exotic and native animals and plants plus specializes in rare and endangered species.
6 – 7:30 pm
From simple to elegant, finding the rest dining option in Fargo-Moorhead is a virtual smorgasbord of choices. With more than 350 restaurants, there's no end to the culinary variety your group can choose for dinner tonight ~ enjoy!
To complete your day, enjoy a first-run film or international film at the Historic Fargo Theatre. Here you will enjoy some of your favorite hits as its screen still blends gems from the past – from silent films to the contemporary classics.
Day Two
9:00 am – 1:00 pm
Travel to Bonanzaville, located in West Fargo. It is a wonderful way to experience Fargo & Red River Area history first hand. With fifteen fascinating acres of historic buildings, ranging from a sod house to a church, courthouse and country store. Specialty museums house antique cars, airplanes, farm equipment and other memorabilia. Make arrangements for your group's lunch.
1 – 3:30 pm
Travel northwest to Cooperstown. The new Ronald Reagan Minuteman Missile State Historic Site actually consists of two sites telling the story of the Cold War years in North Dakota.
For more information or to customize this sample itinerary for your group, please contact your tour operator or the Fargo Moorhead CVB, 800-235-7654.

View Discovering Fargo-Moorhead in a larger map