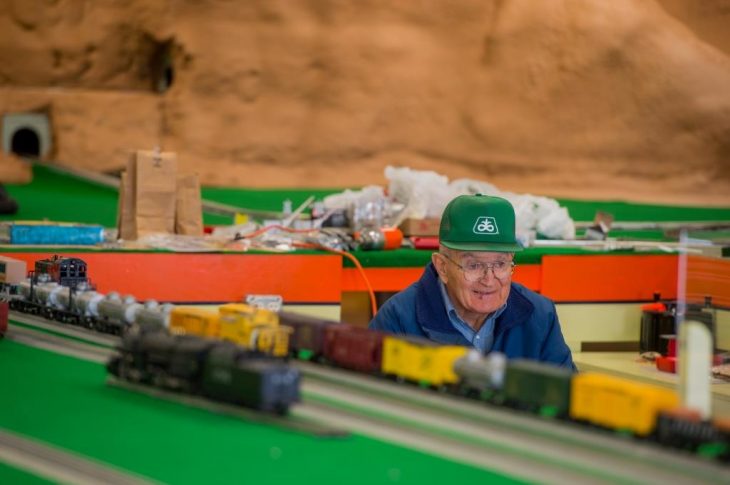 DAY ONE
Your group's first destination is at Kossuth County Ag & Motorsports Museum in Algona. This unique facility features agricultural history, motorsports displays, and Arlen Benschoter's massive lifelong collection of working scale model "O" gauge trains—all under one roof!
The agriculture displays and equipment educate visitors about the tradition, history, and importance of Kossuth County agriculture. Groups will also learn how agricultural techniques have dramatically impacted everyday life in America. Delve into the lives of racing heroes who also spent their lives working the land in Kossuth County.
Arlen Benschoter's vast model train collection is featured in the Benschoter Train Station. On display for the first time to the public, the museum is proud to feature his passion for trains. This exhibit is sure to entertain young and old alike.
For more information or to customize a tour for your group, contact Kossuth County Agriculture & Motorsports Museum at 515-395-1200 or online at www.kossuthmuseum.com.
DAY TWO
Welcome to the Camp Algona POW Museum. Learn about WWII, Camp Algona, German POWs and the local men and women who served. The museum offers exhibits, personal accounts, and artifacts on display.
During World War II, Algona, Iowa was the site of a Prisoner of War camp. This camp was "home" to a total of 10,000 German prisoners from April 1944 to February 1946. Many residents and visitors remark that they had no idea such a camp existed. The Camp Algona POW Museum seeks to inform and educate visitors about this important time in history, both for Algona and the world at large. They invite you to visit and find out for yourself about this fascinating place, which transformed a small town in Iowa.
For more information or to customize a tour for your group, contact Camp Algona POW Museum at 515-395-2267 or online at www.pwcamp.algona.org.