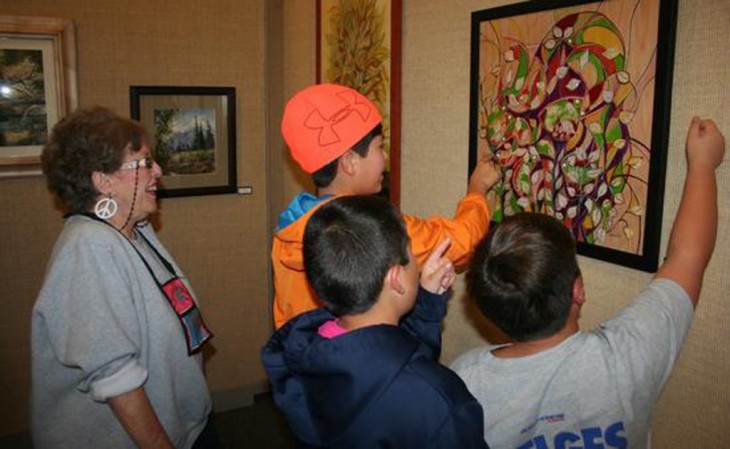 This sample itinerary can be customized for any time of year.
Day One
12:30 – 1:30 pm
Step back in time with a visit to the Parker Historical Museum of Clay County. The museum collects and preserves Clay County history and heritage in a 1916 Arts and Crafts period house and the adjacent Duroe Building. The artifacts in the museum's permanent collection date primarily from 1860 – 1950 and include a rosewood piano, Victorian organ, Observatory time clock, 1918 LaFrance fire truck, vintage clothing, china and agricultural tools.
1:30 – 2:30 pm
The Clay County Heritage Center is located at 7 Grand Avenue featuring historical exhibits of Clay County in conjunction with the Parker Museum. The facility features multiple galleries and showcases the museum collection with interpretive exhibits. The center also houses the Clay County Convention & Visitors Center.
2:30 – 3:30 pm
Arts on Grand is a facility on Spencer's main street operated by the Spencer Area Arts Council—a non-profit organization. The facility offers an exhibit gallery featuring original artworks by local artists, pottery and painting studios, and unique evening events ranging from artist receptions to musical groups. Classes, workshops, and educational programs are offered for artists of all ages throughout the year.
3:30 – 4:30 pm
Up and down beautiful Grand Avenue, branching out from the downtown historical district you'll find great gift ideas. Antiques and collectibles, home furnishings, flowers and home décor, sporting goods, hobbies and crafts, home improvement, automotive supplies and dealers, shoes, clothing and so much more!
4:30 pm
Check into Spencer's AmericInn. Your group can count on AmericInn to be your best lodging choice, with unmatched service and remarkable amenities.
5:30 – 7:00 pm
Have dinner at Prime Rib, a restaurant offering a delicious evening dining experience, specializing in prime rib & corn-fed beef.
7 – 9:00 pm
An evening of entertainment awaits you at the Spencer Community Theatre. Housed in a renovated grocer's warehouse, the SCT Playhouse offers quality community theatre experiences for people of all ages. Tours are always welcome. Groups can also arrange a tour of the renovated warehouse. And don't forget to ask to see the costume shop on the second floor!
9:00 pm
Return to the AmericInn for the night. Perhaps a relaxing swim in the pool?
For more information on this sample itinerary contact your tour operator or Lori Reese with Hospitality Investors at 763-263-6366.

View A Day in Beautiful Spencer in a larger map