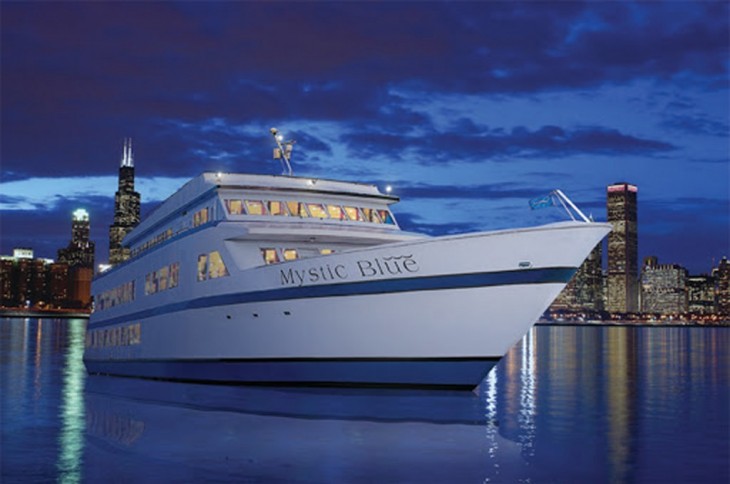 This sample itinerary can be customized for any time of year.
Day One
1 – 2:00 pm
Start off your day in Chicago on a high note from the 94th floor of the John Hancock Observatory and step out onto the Skywalk, an open-air viewing deck that hovers 1,000 feet above the Magnificent Mile.
2 – 4:00 pm
Afterwards, hit the Magnificent Mile to shop upscale boutiques on Michigan Avenue such as Chanel and Burberry, along with shopping centers that include Water Tower Place and the 900 North Michigan Shops (home of Bloomingdale's).
4 – 5:00 pm
Check into one of Chicago's group-friendly hotels and freshen up before your night on the town.
5 – 7:00 pm
Chicago's Magnificent Mile offers visitors a delectable spread of places to dine. It's a melting pot of global flavors and every foodie's fantasy.
7 – 9:00 pm
Chicago's bustling Downtown Theater District offers theatrical productions direct from Broadway and world premieres of productions destined for Broadway. Choose a production to see on the stages of the Oriental Theatre, the Cadillac Palace Theatre, the Bank of America Theatre, the Auditorium Theatre or the Broadway Playhouse. Whichever venue your group picks is sure to delight one and all.
9:00 pm
Later, head to Buddy Guy's Legends, owned by the famed blues guitarist, to experience the finest blues seven nights a week.
Day Two
8:30 – 10:30 am
Enjoy a late breakfast and a little local sightseeing before the day's big adventure!
10:30 – 12:30 pm
See Chicago's cityscape by boat on Entertainment Cruises. Choose from an informative and amusing river and lake architectural tour or any of their famous speedboat rides aboard the Seadog. Or create a custom event from scratch. Entertainment Cruises' unique vessels offer the complete cruise experience, from bow to stern, delivering the best seat for some of the nation's most famous skyline views.
12:30 – 1:45 pm
For lunch, head to the rockin' Hard Rock Café, celebrating over 25 years at the corner of Clark and Ontario, in the heart of Chicago's River North neighborhood.
1:45 – 3:30 pm
A trip to the Museum of Contemporary Art is last on your itinerary. It showcases cutting-edge works by some of the most thought-provoking artists of our time. The MCA boasts a gift store, bookstore, restaurant, 300-seat theater, and a terraced sculpture garden with a great view of Lake Michigan.
For more information contact your tour operator or Entertainment Cruises at
1-866-391-8439 or www.entertainmentcruises.com/groups/chicago/home

View Chicago: The Ultimate Entertainment Experience! in a larger map