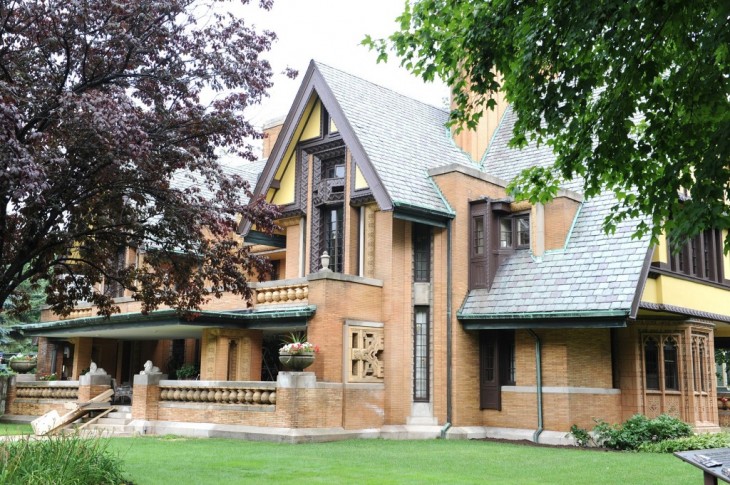 This sample itinerary can be customized for any time of year.
This renowned city features breathtaking architecture, rich history and astounding collections of public art. Let the Chicago Architecture Foundation showcase their city to your groups for an engaging, entertaining and memorable experience.
8 – 11:00am
Put on your walking shoes this morning and discover outdoor Chicago. This tour will show off traditional realism such as the Art Institute's bronze lions, all the way to the sleek modernism of the "Cloud Gate," located in Millennium Park. Discover lesser-known gems hidden among skyscrapers as well as monumental works by modern masters. Downtown is filled with great public sculptures.
11:00am – 12:30pm
Brunch will be held at The Bristol. With a wide range of delicious brunch options, your groups will enjoy this experience.
12:30 – 5:00pm
Take a ride out of downtown Chicago to experience the history of Frank Lloyd Wright in this afternoon bus tour. Discover the neighborhood that Wright called home and see where his famed Prairie style of architecture began. Explore the Wright home and studio as well as the Historic District to find his "little jewel box."
5 – 7:30pm
Dinner with a view awaits your group at The Signature Room at the 95th. Located atop the John Hancock Center along the Magnificent Mile, this fine dining restaurant offers exquisite food, superb service, and a dazzling skyline view.
7:30 – 9:00pm
All aboard for a Chicago's First Lady cruise. A tour guide will interpret more than 50 beautiful buildings that stretch along the Chicago River. This architectural tour will reveal how this small backcountry outpost city turned into one of the world's most important crossroads in just 100 years' time. Enjoy it all from Chicago's finest fleet.
The CAF offers flexible departures to accommodate your groups, certified volunteer docents to lead your groups through Chicago with passion for architecture, and more than 85 tours that are available for your groups via foot, bus, trolley, train, Segway and boat.
For more information or to customize this sample itinerary for your group, contact the Chicago Architecture Foundation at 312-322-1130, email groupsales@architecture.org or visit them online at www.architecture.org.