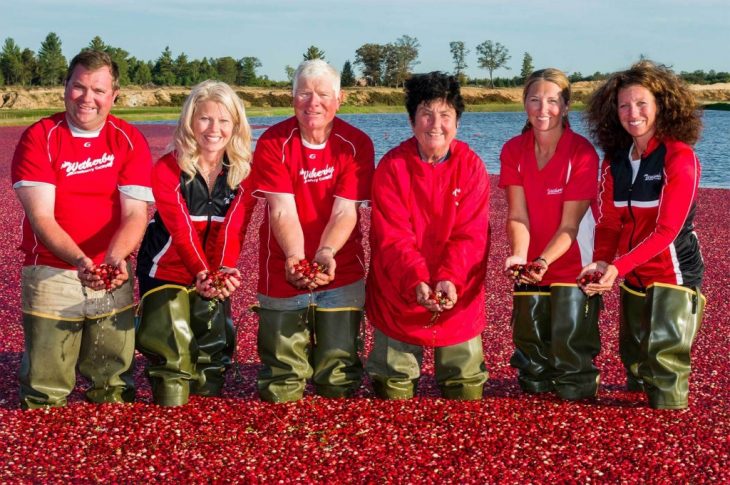 Always the last full weekend of September
Show hours: 7am – 5pm daily
Fresh cranberries, chocolate-covered cranberries, fried cranberries on a stick, cranberry pies, cranberry scones, cranberry salsas, and the list goes on and on of all the cranberry treats to taste at the annual Warrens Cranberry Festival! Top all of that with more than 850 arts and crafts booths, 350 antique and flea market booths, plus an array of different food vendors, and you'll soon learn that an entire weekend may not be enough time to see it all!
Warrens Cranberry Festival is the world's largest cranberry festival and is held the last full weekend of September. There is something for everyone, including shopping, contests, marsh tours, a parade and so much more. 2016 will mark the festival's 44th year. What makes it so popular is the wide variety of events offered over the three-day affair.
The shopaholics in your group will love walking up and down the streets and seeing all the unique and creative items for sale. The foodies will enjoy a plethora of tastes, and the romantics will get a kick out of the festival royalty. Fun-lovers of all ages will enjoy the gigantic parade held on Sunday. There is PLENTY for everyone on the grounds!
Warrens Cranberry Festival features over three miles of shopping and over 1,300 booths, including the Arts & Crafts area bursting with handmade jewelry, wood sculptures, metal garden art and knitted items; the Flea Market & Antiques section, which includes primitives, fishing and hunting supplies, purses, collectibles, toys, clothing and sports memorabilia; and the Farm Market with fresh fall produce, dried flowers, honey, soaps, lotions, and much more!
During the festival, be sure to stop by the official Warrens Cranberry Festival Souvenir Booth to buy shirts, buttons, patches and other cranberry items. Don't miss the festival this year!
For more information contact the Warrens Cranberry Festival at 608-378-4200 or online at www.cranfest.com.